Bitcoin News
Has Bitcoin found a Bottom in December 2018?
Has Bitcoin found a Bottom in December 2018?
Have we hit the bottom for this crypto bear market that has surprised more than one.
Many now argue that the low of 3150 Dollars in December 14, 2018 was the winter solstice of this particular crypto winter.
In an interview with Huoxing 24, Justin Sun of TRON said that the bear market was over. But that Bitcoin will range between $3,000 and $5,000 for a while.
So are we already bouncing back?
The recent wave of optimism around the crypto space, as well as the best trading volumes for some crypto tokens over the past year, have caused many people to wonder if we have already bounced back and if we are recovering.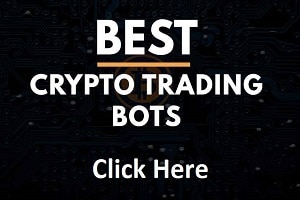 So, was the fall in Bitcoin's price from $6,000 to $3,000 the long-awaited capitulation to finally begin to accumulate before going back up?
This is possible, even if this capitulation has not been violent like others before, it still dropped Bitcoin's price by 50%!
The fall of the Bitcoin price around 85% is close to the falls in the previous bear market.
Bitcoin itself has traded sideways over the past three months, so if it's the bottom, it's a very long and wide bottom.
Technical analysis or TA believes that it is definitely or probably over.
Bitcoin's technical analysis indicates that when the 50-week moving average (50 MA) falls below the 100-week moving average (100 MA), it is a delayed end-of-cycle indicator. It just happened.
Whales started to accumulate from the bottom reached in December 2018.
There are signs that crypto-whales also think we have bottomed out.
According to Bitcoin.com, whales have acquired a great deal of cryptocurrency during the last two months.
The site's analysis of the 100 largest crypto portfolios showed that – with the exception of the four largest portfolios belonging to Binance, Bitstamp, Bitfinex and Huobi – the remaining 96 have accumulated 151 505 BTC during the completed financial year in February.
That's about $ 577 million.
Interestingly, some of the largest crypto portfolios, inactive for years, resurfaced in November 2018 and began to amass more Bitcoin, suggesting that the big guys believe everything will start to rise from now!
About 800,000 additional Bitcoins are to be mined before the Bitcoin Halving in May 2020.
This is part of Bitcoin's monetary policy, which is to reduce Bitcoin inflation by 50% every four years.
This happens by halving the amount Bitcoin miners earn per block, which reduces the supply of new BTCs.
Miners currently earn 12.5 Bitcoins per block, which equates to about 1,800 new BTCs per day.
This will fall to 6.25 Bitcoins per block and 900 BTC per day, which should/could drive prices up considerably.
Historically, halving (Bitcoin Halving) begins to be factored into the Bitcoin price about a year before that happens. May is in 2 months.
There is also the Fidelity investment fund that is supposed to invest in Bitcoin, the company said it was thinking to launch at the end of March 2019, so it is very soon if Fidelity Investments does not postpone its launch date as did Bakkt recently.
So there are many positive indicators that the bottom would be in, that Bitcoin would have bottomed in December 2018 at 3150 Dollars.
This of course remains a probability, no one knows, these are just suppositions depending on the evolution of Bitcoin's price over the months.
This is not financial advice for Bitcoin, do your oan research before investing your money, you are solely responsible for your investment decisions.
If Bitcoin actually hit the bottom in December 2018, it will certainly stay in a range between $3,000 and $5,000 for a while before moving on to the next floor.
All this in anticipation of the next Bitcoin Bull Run that will happen perhaps in 2020 with this Bitcoin Halving precisely.
TO READ ALSO: