Bitcoin News
Will the Bitcoin price go up to $16,000 in October as predicted by this 4chan user who became famous
Will the Bitcoin price go up to $16,000 in October as predicted by this 4chan user who became famous.
You may have already seen this manga photo that illustrates the predictions of the Bitcoin BTC price until the year 2020.
Bitcoin BTC price estimates that have been posted by an anonymous user on the 4chan site.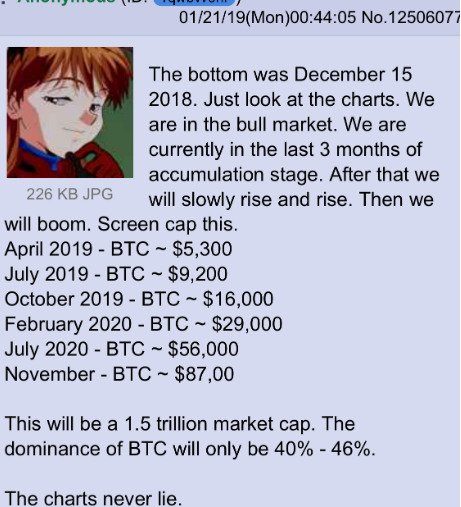 Why give importance to the predictions of this anonymous 4chan user YqwbW9hr?
Well, because he posted these price predictions for BTC early this year, January 21, 2019, and that these price forecasts for Bitcoin BTC over the first few months of 2019 proved to be accurate.
This user's post gives this as Bitcoin BTC price predictions: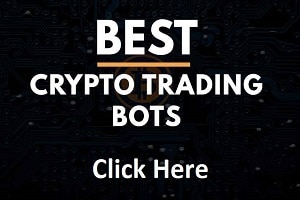 "The bottom was December 15 2018. Just look at the charts. We are in the bull market.
We are currently in the last 3 months of accumulation stage.
After that we slowly rise and rise. Then we will boom.
Screen cap this.

April 2019 – BTC ~ $5,300
July 2019 – BTC ~ $9,200
October 2019 – BTC ~ $16,000
February 2020 – BTC ~ $29,000
July 2020 – BTC ~ $56,000
November 2020 – BTC ~ $87,00

This will be a 1.5 trillion market cap. The dominance of BTC will only 40- 46%.

The charts never lie"
The message that seems to have an error for the last price, it should be $87,000 and not 87.
Price estimates related to the Fibonacci curve that indicates a price of Bitcoin BTC around $80,000 in 2020.
Perhaps for this reason that this preacher ends his message with "The chart never lie".
His price predictions for the BTC token came back in the news with the recent Bitcoin price pump that rose to $10,370 on Binance the other day.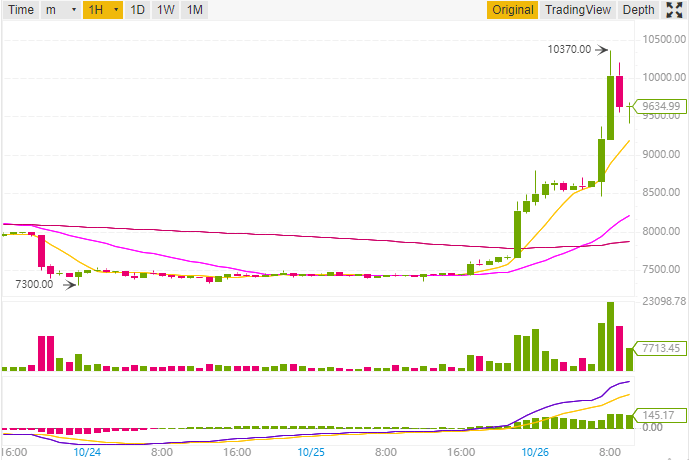 A Bitcoin price pump following Chinese President's announcement calling on China to focus on blockchain technology for the development of future industrial innovations.
Announcement that also made Chinese cryptocurrency go up like NEO, TRON TRX, Ontology ONT, WaltonChain WTC, QTUM.
A price prediction for Bitcoin that was echoed by Edward Snowden in a Twitter post referring to this post on the 4chan website.
— Edward Snowden (@Snowden) October 26, 2019
It remains only a few days before the end of October 2019 to reach this price level for Bitcoin BTC.
A Bitcoin price today around $9,400 and therefore still far from that $16,000.
We will know very soon if the prophecy for the price of Bitcoin BTC of this 4chan user will come true.
TO READ ALSO: