Altcoin News
Chiliz CHZ will open a blockchain research and development office in China
Chiliz CHZ will open a blockchain research and development office in China.
China is definitely at the heart of the crypto news with the recent announcement of Chinese President, Xi Jinping, who suprised the crypto market by raising the price of Bitcoin BTC to $10,370 on Binance the other day.
Chinese cryptocurrencies have also risen enormously following this announcement like NEO, TRX, ONT, QTUM, IOST, NULS, VET, WTC, COS, …
The CHZ price also went up the other day following the announcement by Chiliz of the launch soon of the Socios.com application and fans tokens for football supporters of the Juventus or PSG clubs!
Chiliz is back in the crypto news and announces the opening of a blockchain research and development office in China to better meet the expectations of the Chinese public who is also a fan of football and including European football clubs.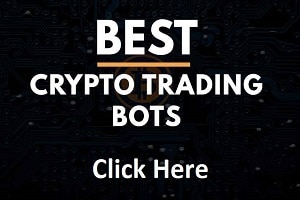 China is a key market where you have to launch your own application locally to attract the Chinese audience.
The country has its own applications and equivalents of Google, Twitter, Amazon, Facebook.
This so as not to depend on foreign countries and especially the United States.
We are going to open a research, development & partnerships blockchain hub in China 🇨🇳https://t.co/LFDXZuYkM3

— Chiliz ($CHZ) (@Chiliz) October 29, 2019
In its announcement, Chiliz says it has also a Chinese investor, Feng Bo from Ceyuan Ventures, which will help them to enter the Chinese market for the Socios.com application and fan tokens for football clubs.
Feng Bo, Founder of Ceyuan Ventures said:
"Blockchain can be leveraged in many sectors, but the tokenization of sports teams is going to be massive and Chiliz is already global leader. We are thrilled that they will soon be able to help Chinese initiatives with our support and more strategic partnerships."
Chiliz said in its announcement:
"The company, who have existing multi-year partnerships with Juventus, Paris Saint-Germain, Atlético de Madrid, Galatasaray, West Ham United and AS Roma, wants to help Chinese sports teams to leverage blockchain for fan engagement and connect Chinese fans with European football teams through their fan engagement and rewards platform Socios.com.
Juventus, AS Roma and Atletico de Madrid all posted on their Weibo accounts earlier today, stating they are proud to be embracing blockchain through Chiliz and Socios.com to bring their Chinese fans closer to the club."
Juventus, AS Roma and Atletico Madrid have communicated on the Chinese site Weibo, saying they are proud to adopt Blockchain via Chiliz and Socios.com to get closer to their Chinese supporters.
This created the craze of Chinese fans.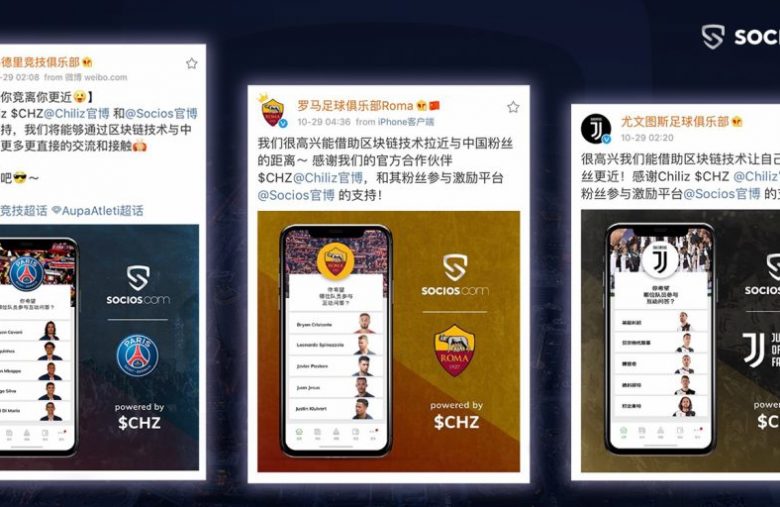 Alexandre Dreyfus, CEO of Chiliz & Socios.com said:
"Following Chinese President Xi Jinping's announcement last week that the country should accelerate the development of blockchain technology as a core for innovation, financial influencers have predicted a big focus on blockchain and sports."
"China is a big market for European football. For example, our partner Juventus has more fans in China than it has in Italy.
With European football clubs focussing on both recruiting Chinese fans and building fan engagement in the Chinese market, there has never been a better time for us to help the Chinese sports industry to embrace blockchain."
Yes, you read correctly, the Juventus football club in Turin has more fans in China than in its own country!
Hence the importance of being present locally and opening offices in this huge country.
An important and vital development strategy for Chiliz to accelerate its development in China.
TO READ ALSO: