Bitcoin News
The first Bitcoin ATM has arrived in Venezuela
The first Bitcoin ATM has arrived in Venezuela.
With the economic crisis in Venezuela, there is a strong demand for Bitcoin and cryptocurrencies which are an alternative against inflation and the loss of value of the national currency.
There was no Bitcoin ATM in Venezuela.
There is one now according to the website that lists the Bitcoin ATMs in the world, CoinATMRadar, which indicates a Bitcoin ATM in Venezuela in the city of San Antonio del Táchira.
The Bitcoin ATM has been installed by Panda BTM.
The Bitcoin ATM machine would be located in a small shop called Viajes e Inversiones HC, on the main road to Colombia.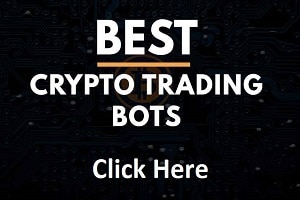 The cryptocurrency vending machine supports Bitcoin (BTC), Bitcoin Cash (BCH) and DASH, as well as Bolivars (the official currency of Venezuela) and Colombian pesos.
Both fiduciary currencies are used by residents on the Venezuelan-Colombian border.
San Antonio del Táchira is a very busy city where people come to buy Colombian products sold there to help the people of Venezuela looking for missing goods in their country.
The shortage of certain products in Venezuela leads the population to have to obtain these products from Colombian citizens who come to resell them here.
There are also a lot of tourists in this area between the two countries.
Other Bitcoin ATMs should follow later in the country, and probably in the capital city of Caracas.
There is more and more interest in Bitcoin and cryptocurrencies in this country where the economic crisis and the devaluation of the national currency are encouraging the population to turn to new alternative currencies.
There are thousands of Bitcoin ATMS in the world, and more and more every day as Bitcoin and cryptocurrencies are getting more and more popular.
If you are looking for a Bitcoin ATM in your country or around the world, read our full tutorial on How to find a Bitcoin ATM.
TO READ ALSO: