Bitcoin News
Bitcoin trading volume hits new records on Localbitcoins in Argentina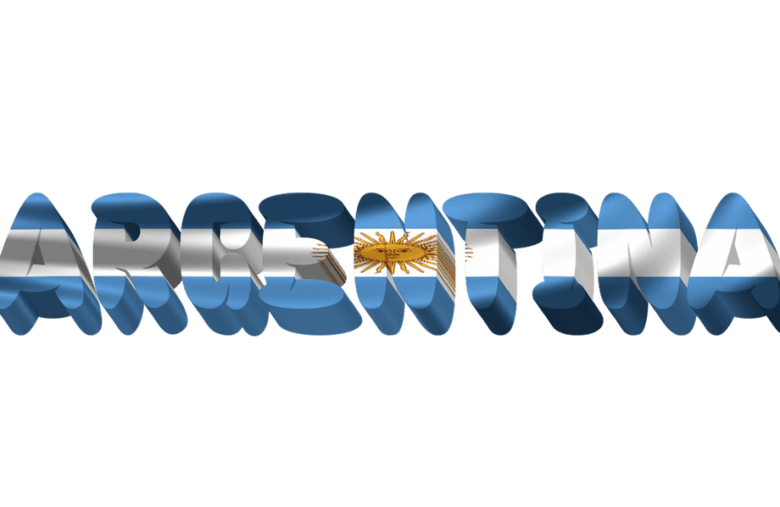 Bitcoin trading volume hits new records on Localbitcoins in Argentina.
In our last article about Bitcoin trading volume in Argentina, records had already been broken with a peak of over $15 million per week in early November.
This increase in volume trading for Bitcoin BTC started with the latest measures taken by the Argentinian government and the Central Bank of Argentina which prohibited the purchase of Bitcoin BTC or other cryptocurrencies by credit card to protect the national currency and limit the purchase of USD dollars by Argentinians.
Prohibition that also applies to other cryptocurrency of Ethereum, XRP, LTC, etc…
By prohibiting the purchase of BTC by credit card, it is the opposite effect that occurs and more people want to buy Bitcoin to face of the economic and financial crisis of the country.
As indicated by the website CoinDance, the volume of Bitcoin BTC trading reaches almost 20 million dollars for the week of November 9, 2019 against the Argentinian peso on localbitcoins site.
Localbitcoins allows the exchange of Bitcoins between individuals.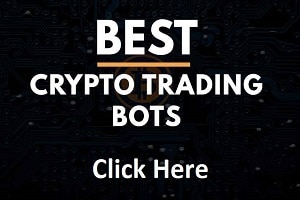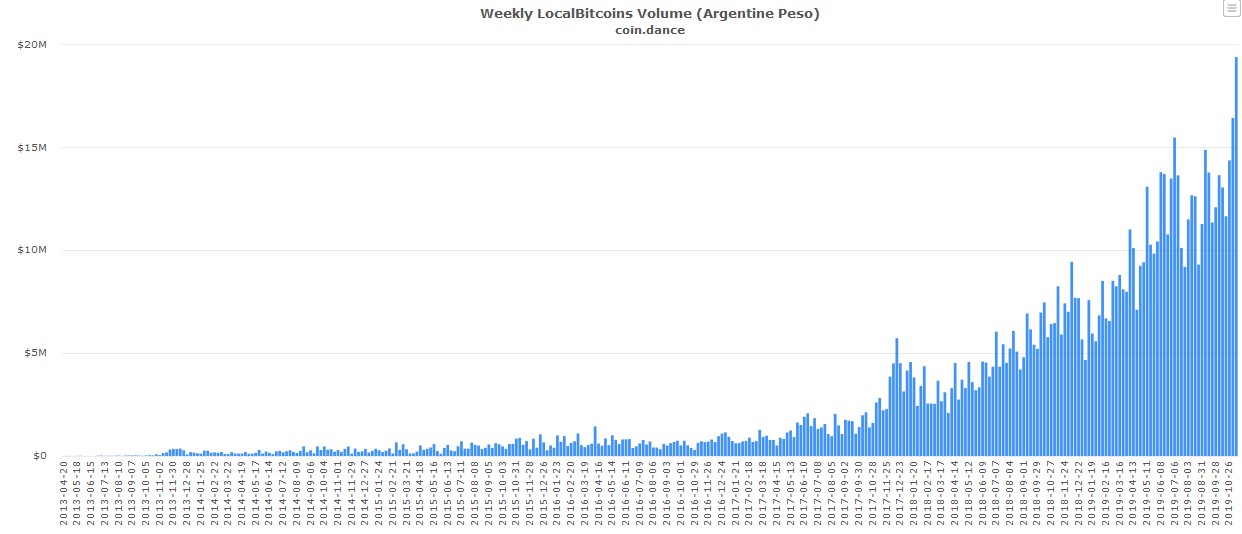 The government of Mauricio Macri and Guido Sandleris, the president of the Central Bank of Argentina, will have much to do in order to reduce the crisis that shakes Argentina and whose population seems to take refuge in certain values ​​such as cryptocurrency and Bitcoin BTC.
Venezuela is also encouraging the population to turn to cryptocurrency with President Nicolas Maduro, who was on national television the other day to educate the population on cryptocurrencies, the blockchain and its ecosystem.
A Venezuelan president who notably promoted the Trezor crypto wallet on television.
Venezuela launched its cryptocurrency called Petro.
Cuba is also turning to Bitcoin to circumvent US economic sanctions.
TO READ ALSO: