Robinhood gets permission to operate in the UK.
Robinhood International, a subsidiary of Robinhood, has received regulatory approval from the Financial Conduct Authority (FCA), the main UK regulator, according to an article published on its blog on August 7th, 2019.
An opening towards international expansion.
Robinhood's two US subsidiaries are the operators of the Robinhood platform, which allows trading and commission-free investing in stocks, options, ETFs and cryptocurrencies from a mobile application and their website.
Currently, this service is only available to residents of the United States.
The arrival of this new opportunity for the company opens the door for an international implementation.
With this license, Robinhood will be able to offer UK users its popular trading application, which allows for free trading of Bitcoin (BTC) and Ethereum (ETH).
The company's UK division will be headed by Vander Rutgers, formerly head of the TransferWise online money transfer service.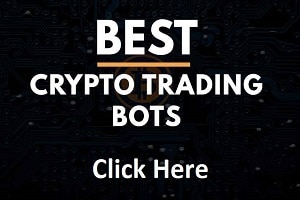 Last month, it was reported that the company raised approximately $323 million in its Series E financing round, raising its valuation to $7.6 billion.
About this new license, Rutgers said:
"Today marks the beginning of a new chapter for Robinhood, and we are delighted to take the first important step towards setting up our investment platform in the UK. I am excited to be part of Robinhood and to join in our efforts to expand into a new international market."
According to the publication, the Robinhood team in London is already growing, and the company is hiring in the areas of business, compliance, consumer research and marketing.
FCA's approval came just a week after Revolut, a fast-growing local mobile bank, announced plans to launch its own commission-free equity trading service across Europe, starting with a roll-out progressive with a number of its customers.
An interesting feature is that Revolut and Robinhood share the same investors, namely Index and DST.
The risk that the two companies will enter into conflict of interest because they will offer a similar service, is therefore reduced.
With many benefits promised to its users, Robinhood will quickly attract British traders.
If the results are good and Robinhood is accepted by regulators, maybe its expansion across Europe will have a bright future.
TO READ ALSO: