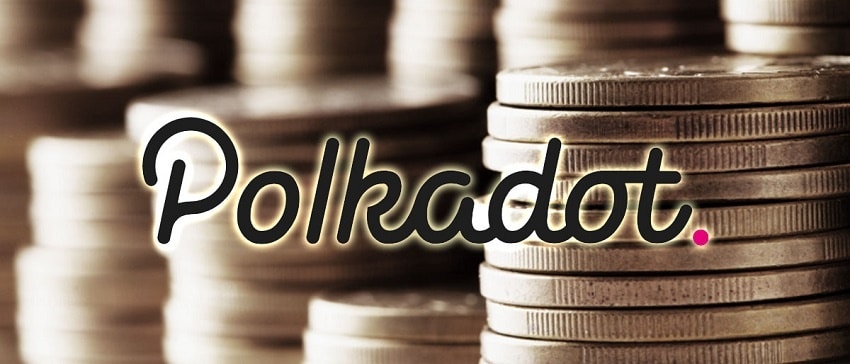 Cryptocurrency staking has become a very popular way to make money with cryptocurrency and easily generate passive income.
Staking which is akin to depositing dollars into a savings account which will produce interest but with much higher rates.
Staking platforms available on Kraken, Coinbase or Binance thus offer to deposit certain cryptocurrencies and earn interest depending on the duration of the staking of your tokens.
Contrary to what one might think, while altcoins like Tezos (XTZ) or EOS are very popular in staking, the first place on the podium goes to Polkadot (DOT).
Polkadot is a blockchain that was notably created by the co-founder of Ethereum, Gavin Wood.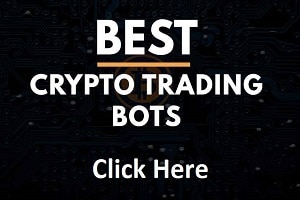 Little known to the general public until recently, the DOT token is however now part of the top 10 of the most important cryptocurrencies on the market.
As revealed by The Block, Polkadot (DOT) is therefore the most "staked" cryptocurrency on the market ahead of Cardano (ADA), Tezos (XTZ) and EOS.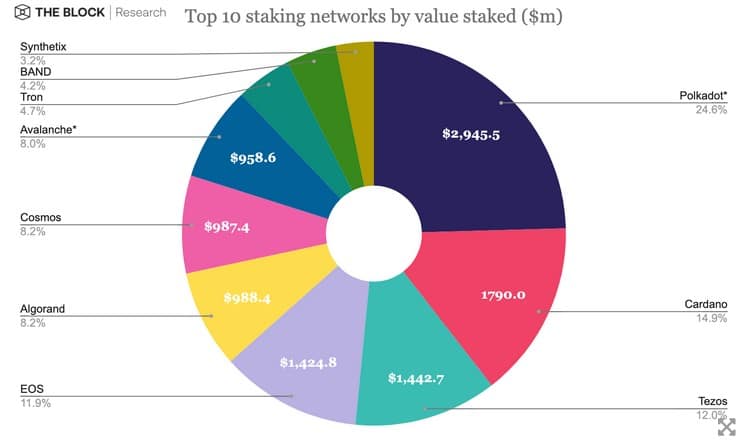 Very interesting figures which therefore indicate that there are nearly $3 billion in DOT tokens in staking!
For example, the Kraken staking platform offers 12% interest on DOT staking.
Kraken which even offers Bitcoin BTC staking.
No wonder then to see such a success for Polkadot staking which brings together nearly $3 billion in DOT tokens.
Lower in the ranking of the most popular tokens in staking, we then find Algorand (ALGO), Cosmos (ATOM), Avalanche (AVAX), Tron (TRX), BAND and Synthetix (SNX).
With increasing adoption of Bitcoin and cryptocurrencies, more and more people will be placing their money in cryptocurrency staking, to the detriment of traditional banks who will lose their customers over time.
Unbeatable and very profitable interest rates which could not last forever in the future as Vitalik Buterin pointed out.
In the meantime, these interest rates are guaranteed by serious staking platforms like Kraken, Coinbase which pay users the earnings generated with this cryptocurrency staking.
A staking sector that is constantly evolving with the arrival of Ethereum ETH 2.0 staking, which is due to debut in December 2020.
TO READ ALSO: