Exchange News
Kraken bitcoin exchange lists new DeFi tokens: Synthetix (SNX), Balancer (BAL), Curve (CRV) and Kusama (KSM)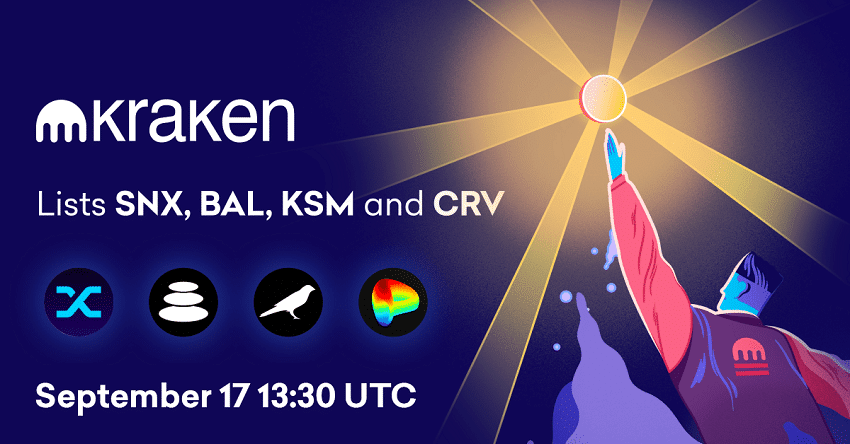 Much like Binance, the Kraken crypto exchange doesn't want to miss the decentralized finance train and lists three DeFi tokens as well as the Kusama blockchain project (KSM).
Synthetix (SNX), Balancer (BAL), Curve (CRV), Kusama (KSM) are being added to the trading platform on September 17, 2020.
The trading pairs will be in EUR, USD, XBT and ETH.
In high demand from traders and investors, DeFi tokens have shaken the crypto sector with euphoria reminiscent of the speculative wave of ICOs at the end of 2017.
Unlike the fomo of 2017, it is decentralized crypto exchanges like Uniswap that this time benefit from these billions of dollars injected into this new decentralized finance also called DeFi.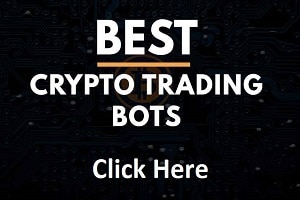 Taken aback, centralized exchanges like Binance or Kraken therefore try to stop the bleeding of clients and traders who go to trade DeFi tokens on these DEXs such as Uniswap or SushiSwap.
Among the most popular DeFi projects of the moment, Kraken therefore adds Synthetix (SNX), Balancer (BAL), Curve (CRV).
The Kusama blockchain project is not a DeFi product but a "cousin" of the famous Polkadot (DOT) project as presented by Kraken in its press release.
Kraken which has already listed Polkadot and also offers Polkadot staking with 12% interest!
Kusama (KSM) is a protocol that serves as a pre-production environment for the Polkadot blockchain, which means that any developer can experiment and test new technologies on the Kusama blockchain before publishing them on Polkadot.
Polkadot upgrades are also tested on Kusama prior to release.
Synthetix (SNX) allows anyone to trade derivatives of a wide range of real world assets (eg, USD, stocks, etc.) and crypto assets (eg, Bitcoin).
Curve (CRV) provides an Automatic Market Maker (AMM) offering liquidity pools that focus on strablecoin pairs.
Balancer (BAL) works the same as Curve, but offers up to 8 assets in their liquidity pools compared to 2 with Curve, and offers a wider variety of assets.
Kraken therefore intends to catch up on DeFi, the Compound token (COMP) is already present on the trading platform.
DeFi token trading which can be done on Kraken or in automatic trading with crypto trading bots like Kryll.
TO READ ALSO: