Bitcoin
It is now possible to pay with Bitcoin for public transport in Argentina!
It is now possible to pay with Bitcoin for public transport in Argentina!
Public transport users in 37 locations in Argentina can now add credit balance to their SUBE travel cards with Bitcoin.
This comes through a collaboration between Alto Viaje, which provides the platform for loading travel cards, and Bitex, an advanced technology company.
Nowadays, to use these services, Argentines have a transport card called SUBE.
The card has funds that are charged every time you use the subway or a bus.
The SUBE card (which corresponds to Sistema Único de Boleto Electrónico (Single Electronic Ticket System) is used in public transport services within the metropolitan area of ​​Buenos Aires and other Argentine cities and is promoted by the Transportation Secretariat of Argentina.
It is valid in several different travel systems throughout the city, including the metro, buses and trains.
The platform with which this payment processor now works is Alto-Viaje, a website that allows the recharge of the SUBE card, a tool created by the government of the country.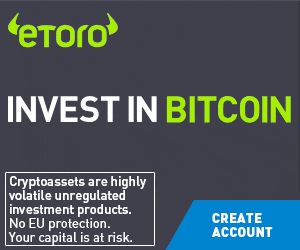 Now, users of this card will be able to cover their balance with Bitcoins, as public transport users in Brazil can do from June of last year.
To make use of this service, users should only select Bitex as a payment method in the Alto Viaje platform, copy the address to which they will send the bitcoins and confirm the payment.
The recharge may be made for a minimum of 50 pesos.
According to the website, creating a Alto-Viaje account is free.
Similarly, the recharge can be done from a mobile device, computer or automatic terminals arranged in supermarkets, banks and metrobus platforms.
Another form of payment accepted by this service is PayPal.
On the versatility of the system, the Bitex CMO, Manuel Beaudroit commented:
    "Regarding the impact on people's lives, one of the main issues that will improve is experience and security, since people can do the Bitcoin load at any time and any place without risk of dealing with cash or look for loading places."
For his part, Luciano Verardo, director of Alto Viaje, said that the company decided to use Bitex's infrastructure for the technology and liquidity it possesses, a necessary condition to face a project of this magnitude.
Bitex specializes in providing the necessary infrastructure so that companies, through an API integration, can start offering services that use the Bitcoin block chain.
This is undoubtedly good news to understand that the adoption of Bitcoin will come by drops for a long time and then it will be exponential. The integration of Bitcoin payments for products or services is not new.
However, it is striking that this will allow this cryptocurrency to be available to many sectors of the population that use the subway and bus, even those who have no idea what Bitcoin is.
That, without a doubt, is an enormous impulse that takes it away from the misconception that it can only be used by "strange people".
This is what Manuel Beaudroit explains:
"We believe that this type of project is of great importance as it provides ordinary people with such disruptive technologies as Bitcoin, which demonstrates the true value and applications that it has in everyday life."
The economic situation of Argentina, is not to envy; because inflation is more than a headache for many people.
This has led a growing variety of citizens to turn to Bitcoin as a method to preserve their wealth.
Native Bitcoins volumes are floating around the nation, and Bitcoin ATM numbers have been growing in recent months.
It will be interesting to see the evolution of Bitcoin as a real and everyday case in public transport.
And above all, we will know if the general public can see Bitcoin as a more stable solution than the Argentine peso.
Here are the 37 cities where you can pay with Bitcoin for public transport in Argentina: Buenos Aires, Bahía Blanca, Catamarca, Cipolletti, Comodoro Rivadavia, Corrientes, Formosa, General Pico, General Pueyrredón, Gualeguaychú, Jujuy, Necochea, Neuquén, Olavarría, Palpalá, Paraná, Partido de la Costa, Pergamino, Pinamar, Rafaela, Rawson, Resistencia, Río Gallegos, Río Grande, Roque Sáenz Peña, San Carlos de Bariloche, San Juan, San Luis, San Martín de los Andes, San Nicolás de los Arroyos, Santa Fe de la Vera Cruz, Santa Rosa, Trelew, Ushuaia, Venado Tuerto, Viedma y Villa Allende.
Will the general public see Bitcoin as a more stable solution than the Argentine Peso?
Will the countries whose economy is in difficulty start to integrate Bitcoin?
It is often said that major financial upheavals will begin in developing countries with serious social problems such as Venezuela and Argentina.
This first important step by integrating Bitcoin as a payment method in public transport is perhaps a first step towards the mass adoption of Bitcoin and cryptocurrencies that would replace the national currencies that would be worth nothing!
TO READ ALSO: