Altcoin News
The rise in the FIL price propels Filecoin ahead of Chainlink and Litecoin in the Coinmarketcap ranking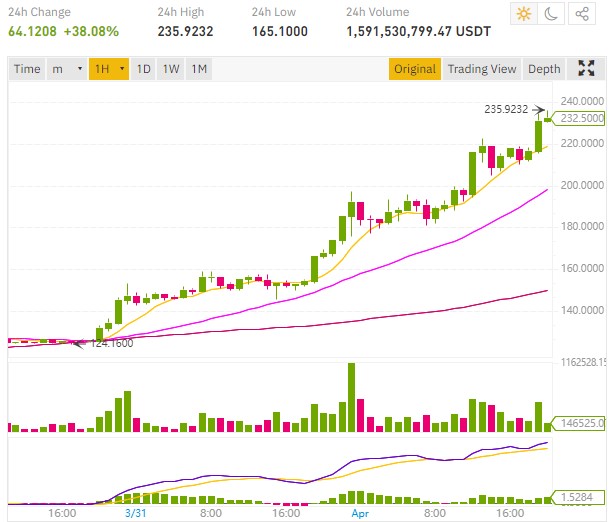 A performance that has rather gone unnoticed on this day when many sites publish hoax articles for April 1, 2021.
Yet Filecoin (FIL) has effectively passed Chainlink (LINK) and Litecoin (LTC) in the Coinmarketcap rankings.
The Bitcoin BTC price remains rather stable on its side.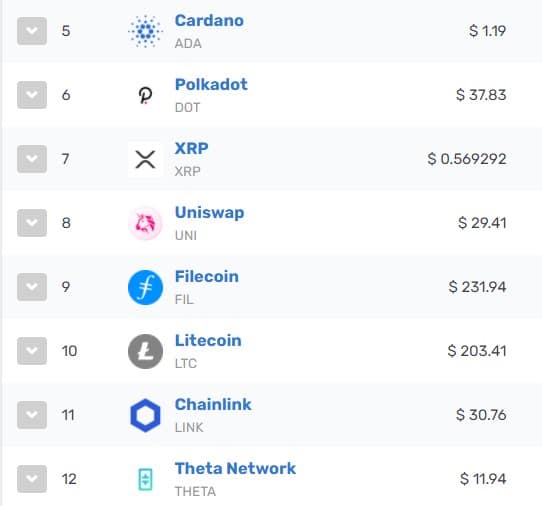 It must be said that the FIL price has seen a significant increase in recent days to everyone's surprise, it is now up 40% on Kraken!
While Elon Musk upped the Dogecoin price today by posting a message on Twitter saying he will take Doge to the moon with SpaceX, it's surprising how well the FIL price has performed lately.
Filecoin is a decentralized blockchain data storage system, so far its services are not widely used.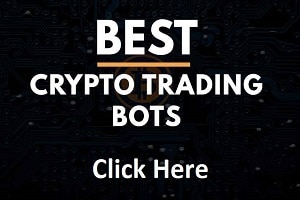 This blockchain project received significant news last month, Grayscale announced that it was launching several funds dedicated to different altcoins, including Filecoin.
Filecoin could not hope for better publicity than to see this investment fund create an investment product dedicated to its decentralized storage project.
Therefore, this blockchain project, which had raised impressive sums during its ICO, saw its price soar and enter the top 10 of the Coinmarketcap ranking.
Success is there, the Grayscale fund and its investor clients are buying FIL en masse, Grayscale has bought 45,500 FIL since March 17 and 29,550 on April 1, 2021!
The FIL price thus surprised the crypto community by jumping into the top 10 of the most important cryptocurrencies on the market.
In the midst of the bull run, the cryptocurrency market certainly has other surprises to come, altcoins like Theta, Polkadot, UniSwap, Dogecoin have already upset the top of the ranking which could soon see unexpected new arrivals as Filecoin has just done. .
We still see that the XRP price manages to stay in 7th place despite its lawsuit with the SEC and its delisting from many American crypto exchanges.
A FIL price currently around $234 on Kraken where you can get this token whose price is booming.
TO READ ALSO: