News
Grayscale Now Holds $19 Billion In Bitcoin, Ethereum And Other Cryptocurrencies
The appetite of institutional investors for Bitcoin BTC and cryptocurrencies is not waning.
Grayscale investment fund announced that it now holds $19 billion in Bitcoin, Ethereum and other crypto-assets.
While Bitcoin is the most purchased cryptocurrency by professional investors, Ethereum, Litecoin, and a few other altcoins are also among those investment portfolios that continue to rise in value.
Grayscale has added $6 billion in BTC and other cryptocurrencies in the past two weeks alone!
The investment fund has stopped accepting new clients due to strong demand for Bitcoin from its current institutional clients.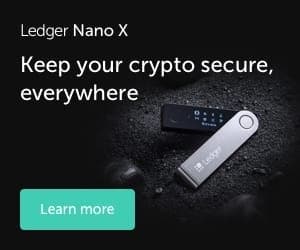 On Twitter, the founder of Grayscale posted the latest head-spinning figures that explain the sharp rise in Bitcoin price, which topped $28,000 the other day on Kraken.
UPDATED

Grayscale AUM on Nov 1: $7.6 billion
Grayscale AUM today: $19 billion https://t.co/WMNm9bUv5n

— Barry Silbert (@BarrySilbert) December 28, 2020
With 19 billion in BTC and cryptocurrencies, Grayscale is therefore at the top of the companies that hold crypto-assets.
Microstrategy recently bought more bitcoins for $650 million.
Other companies and investment funds have announced plans to buy Bitcoin in the coming months.
Ruffer investment fund has already bought BTC for $745 million.
Guggenheim plans to buy Bitcoin for $500 million.
One River hedge fund aims to hold $1 billion in Bitcoin and Ethereum in 2021.
The demand for Bitcoin BTC continues to increase, the price of bitcoin is expected to continue to rise under the pressure of mass buying from institutional investors.
JPMorgan bank estimates the future demand for Bitcoin BTC at $600 billion in the months and years to come.
TO READ ALSO: