News
The Coronavirus/Covid19 crisis and the volatility of the financial markets are causing a sharp increase in the use of trading bots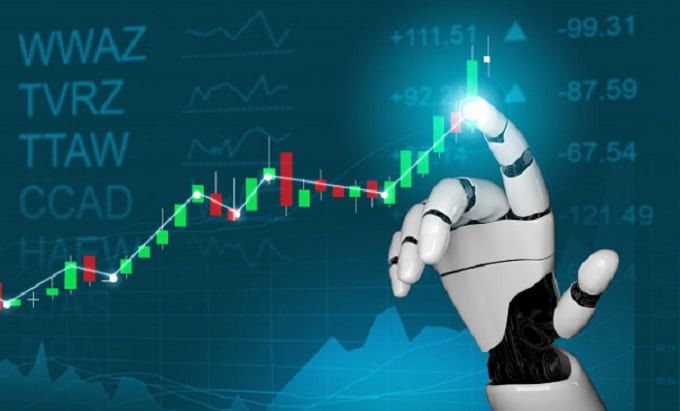 Effects of the Coronavirus/Covid-19 crisis and the resulting economic consequences, the high volatility of the financial markets encourages the increasing use of trading robots.
A Reuters report thus reveals impressive figures on the increase in the use of trading bots, especially in the currency and forex market.
We will see that this is also the case for Bitcoin and crypto trading which is experiencing significant growth in these times of Coronavirus crisis and confinement of the quarantined population.
Why are algorithms and trading robots more efficient in the currency exchange markets during the current economic crisis?
Reuters reports several elements including the high volatility of the markets which led the trading bots to adapt to this market development and volatility resulting from the economic disruption encountered in these times of global health crisis.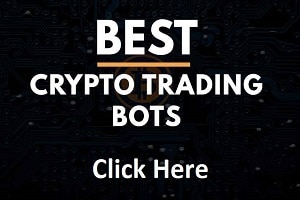 Ever more modern trading robots, which are increasingly using artificial intelligence and which are therefore adapting to the new data of a market in which these trading robots place automatic trading orders.
"Goldman Sachs FX algorithm volumes jumped 50% above average daily levels in March," said Ralf Donner, manager of FICC execution solutions.
A robot is quicker than a human to react to changes in a market which experiences significant and above all abnormal volatility in a crisis situation unprecedented in the modern world.
Asif Razaq, global head of automated customer execution for BNP Paribas, says:
"Most people do not recommend using algos in times of very high volatility. We have actually seen the opposite.

Our algo volumes are increasing between 150% and 200% on average daily, he said, against a double-digit increase in larger FX trading volumes at the bank. We did not expect to see such an increase."
Deutsche Bank, Societe Générale and JP Morgan are also seeing an increase in their trading volumes in the currency exchange markets.
The latest generation of algorithms and trading robots would therefore begin to change the game in currency trading, with trading bots which would then become more efficient than a human trader in a volatile market.
If robots are becoming more and more efficient in volatile markets, another reason for the increase in the use of trading robots is simply the confinement of traders at home!
Difficult to work from home, the only possible solution is then to use trading bots, said several investment funds and management banks.
With the man unavailable, the machine takes over in trading.
These changes have also been noticed in the automatic trading of Bitcoin and cryptocurrencies.
More and more professional crypto traders are using Bitcoin bots and other crypto trading bots in order to delegate a significant part of their trading, by creating automated trading strategies on specialized platforms like the leading platform Kryll.
Professional traders can configure modern crypto trading bots with all the indicators necessary to create an effective trading strategy. (Smart trading, stop loss, take profit, Ichimoku, automatic trade, Bollinger, Macd, RSI, CandleStick blocks and Candlestick Patterns, …)
Another element which favors the increase in the use of crypto bots in the trading of Bitcoin or cryptocurrencies is the quarantine and the containment of the population.
Confined and stuck at home, many people have become interested in Bitcoin trading and crypto trading bots that allow trading strategies to be executed automatically.
The Kraken crypto exchange has seen a significant increase in registrations on its platform.
The automated crypto trading platform Kryll indicates that trading volumes have increased since the start of the Coronavirus crisis and the containment of the population.
Read our article on this: click here.
As Reuters notes in its report, next-generation trading robots are adapting to market volatility during these times of economic crisis.
Similar data is seen in Bitcoin trading where Bitcoin robots and crypto bots react faster in the event of a stock market crash.
These crypto trading bots thus allow traders to limit financial losses by placing immediate orders in the event of an unusual movement in the BTC price or another cryptocurrency (Ethereum, Ripple XRP, etc.).
See our article about the BTC Gekko Bot trading strategy on the Kryll marketplace and its reaction to a fall in the financial markets and the Bitcoin price: click here.
In the end, there is therefore an increased efficiency of trading robots, whether on the forex market but also on other markets such as trading Bitcoin and cryptocurrencies.
This performance has resulted in a sharp increase in the use of trading robots in the financial and crypto markets.
Follow us on Facebook or Twitter and never miss any crypto news!
TO READ ALSO: