News
CoinMarketCap launches its first mobile app for Android and an update for iOS
CoinMarketCap launches its first mobile app for Android and an update for iOS.
CoinMarketCap, one of the industry's most popular cryptocurrency data trackers, has announced a new version of its iOS mobile app.
At the same time, it launched its first application for devices compatible with the Android operating system on Tuesday, April 16, 2019 on its official website.
In May 2018, CoinMarketCap announced the launch of its first mobile application available for Apple's iOS operating system.
This in conjunction with the redesign of iys logo and other image changes to celebrate its fifth birthday.
Coinmarketcap has released an update of its iOS app, and released its version compatible with Android.
Now, those who are interested in using the app must register with CoinMarketCap and connect from their mobile device with their data.
In previous articles, we included CoinMarketCap as one of the cryptocurrency investors' key tools because, as described in the previous paragraphs, it provides useful information about the crypto market to help the public and the professionals in finance in their crypto investments.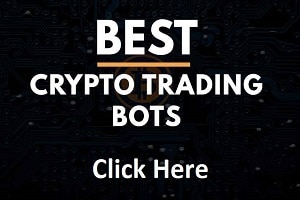 According to the description available on the CoinMarketCap website, the new application will allow cryptocurrency and blockchain investors to access its registry of more than 16,000 markets.
They can obtain descriptions, graphs, open daily historical data and direct links to each project.
One point to note is the ability to set price alerts for all crypto-currencies available in the CoinMarketCap database.
With this feature, users can know when assets of their choice are above or below established limits.
Those who use the mobile app will also have access to a large number of market research and news related to the crypto-currencies of interest, depending on their monitoring criteria.
Coinmarketcap has clearly become the reference in the crypto market, their new mobile application for Android was eagerly awaited and will please all cryptonauts who like to watch cryptocurrency prices on their smartphone!
TO READ ALSO: