Bitcoin News
Bitcoin price corrects and drops below $30,000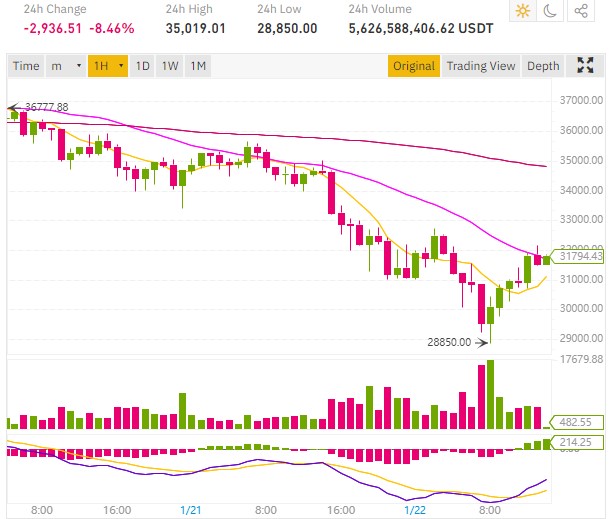 An end of week in the red for the Bitcoin price and the cryptocurrencies that followed this downward movement.
A correction that brought the BTC price below $30,000 to $ 28,850 on Binance and Kraken.
The opening of Asian markets brought the price of bitcoin below the $30,000 mark it had held above during the session in US markets.
The fall in the Bitcoin price seems to have stopped at this level of 28,800 dollars, we will have to wait for the opening of the European markets, then the American markets later in order to know if the BTC price will decide to go down again or s 'it finally started to rise again after this significant correction.
A Bitcoin price currently around $31,500.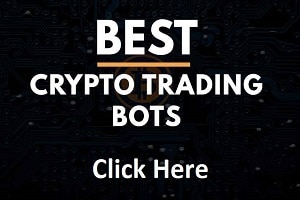 Altcoins in the red
Of course, things are not great for the altcoins that have fallen in line with the BTC price drop.
The Ethereum price dropped to $1042.
The Litecoin LTC price fell back to $122.
The LINK price has revisited $17 .
The Ripple XRP price, still at its lowest, wento down to $0.24.
Most altcoins therefore saw steep declines, the majority of which are 10 to 20%.
We will note the performance of the SAND price which exploded by 150% yesterday on Binance, The Sandbox is a video game based on the blockchain, this altcoin is present in our list of the best cryptocurrencies to invest in 2021.
There are indeed some cryptocurrencies that are in the green, the fall in the Bitcoin price and the decline in its dominance will clearly lead to the next rise in many altcoins.
CRV price (DeFi token Curve), BAT price, MANA price (Decentraland) or  the CELO price are on the rise.
Bitcoin price corrections during a bull cycle are necessary and beneficial, so don't panic when they happen and wait for the "storm" to pass.
The BTC price has seen a sharp rise in recent weeks under pressure from institutional buyers, a trend that should continue in the coming months.
The world's largest investment fund, BlackRock, has filed documents with the SEC indicating that it may soon be trading Bitcoin Futures.
In the coming weeks and months, altcoins will start to benefit from the rising price of Bitcoin and this uptrend.
Cryptocurrencies that are still far from their 2018 prices and some of which are unlikely to come back to the surface.
The fact, for example, that the co-founder and CTO of the EOS blockchain has left could seriously undermine investor interest in this crypto project.
Other cryptocurrencies, on the other hand, will see their prices skyrocket under the pressure of this bull market.
TO READ ALSO: