News
Binance US to Acquire Voyager Digital for $1 Billion, VGX Price Rebound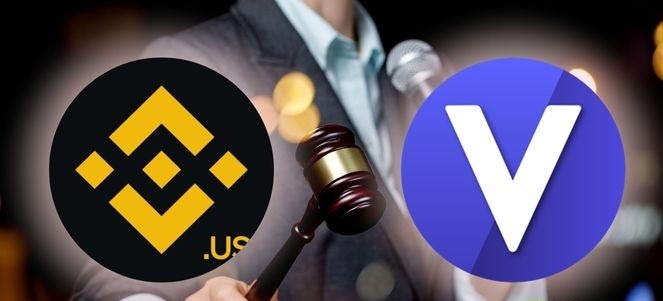 Good news for users of the Voyager Digital (VGX) crypto platform, which was initially to be taken over by FTX, now bankrupt, it is finally Binance US, the American subsidiary of the giant Binance, which will take over the assets of Voyager for 1 billion dollars.
Voyager Digital issued a press release stating that BAM Trading Services (doing business as "Binance.US") has offered "the highest and best offer" to take over the beleaguered crypto platform.
This agreement between Binance US and Voyager Digital will have to be validated by the company's creditors and authorized by the court in charge of the bankruptcy proceedings of the crypto platform.
"The Binance.US bid, which sets a clear path forward for Voyager customer funds to be unlocked as soon as possible, is valued at approximately $1.022 billion and is comprised of (i) the fair market value of Voyager's cryptocurrency portfolio at a to-be-determined date in the future, which at current market prices is estimated to be $1.002 billion, plus (ii) additional consideration equal to $20 million of incremental value.

The Company's claims against Three Arrows Capital remain with the bankruptcy estate, and any future recovery on these and other non-released claims will be distributed to the estate's creditors.

The Binance.US bid aims to return crypto to customers in kind, in accordance with court-approved disbursements and platform capabilities. Binance.US will make a $10 million good faith deposit and will reimburse Voyager for certain expenses up to a maximum of $15 million.

Should the deal not close by April 18, 2023 subject to a one-month extension, the agreement allows Voyager to immediately move to return value to customers. Voyager Digital LLC will seek Bankruptcy Court approval to enter into the asset purchase agreement between Voyager Digital LLC and Binance.US at a hearing on January 5, 2023.

The sale to Binance.US will be consummated pursuant to a Chapter 11 plan, which will be subject to a creditor vote and is subject to other customary closing conditions. Binance.US and the Company will work to close the transaction promptly following approval of the chapter 11 plan by the Bankruptcy Court."
After a review of strategic options focused on maximizing value returned to customers on an expedited timeframe, @BinanceUS has been selected as the highest and best bidder for our assets. Press release below. More information to follow for customers.https://t.co/HcESIpIzgm

— Voyager (@investvoyager) December 19, 2022
Binance also confirmed this news on the Binance US site.
Brian Shroder, CEO and President of Binance.US, said:

"Today, Binance US was selected the highest and best bid in Voyager's reopened bankrupt asset auction. Once the deal is done, Voyager users will finally be able to access their digital assets on the http://Binance.US platform.

Our offering reflects our guiding principle that customers must come first.

Our goal is simple: get users back their cryptocurrencies as quickly as possible. We hope our selection will end a painful bankruptcy process that has seen clients unfairly dragged away through no fault of their own. Upon completion of the agreement, users will be able to seamlessly access their digital assets on the Binance.US platform where they will continue to receive future disbursements from the Voyager domain. »
Last November, Binance announced it was interested in buying the assets of Voyager Digital following the rout of the FTX empire and its former CEO, Sam Bankman-Fried, now referred to as "Bernie Madoff of crypto" or "thief".
As a reminder, Voyager Digital filed for bankruptcy in July 2022 following its $660 million exposure to Three Arrows Capital (3AC) fund, which went into liquidation and was never able to repay Voyager Digital.
Last September, the crypto platform announced that it had been taken over by crypto exchange FTX for $1.4 billion.
This plan fell through following the fall of FTX group, which now owes around ten billion dollars to numerous creditors and former clients.
Taking advantage of the fall of the giant FTX, Binance will therefore take over the Voyager Digital platform, whose users have been hoping to recover their funds blocked for months.
VGX Price Pump
Following this positive announcement, the VGX price jumped 40% and is currently around $0.41 on Binance.
A rise in the VGX price which illustrates the hope of soon seeing the crypto platform Voyager Digital get back on its feet after difficult months looking for a possible buyer who will be Binance in the end and not FTX which in turn finds itself in bankruptcy.
TO READ ALSO: