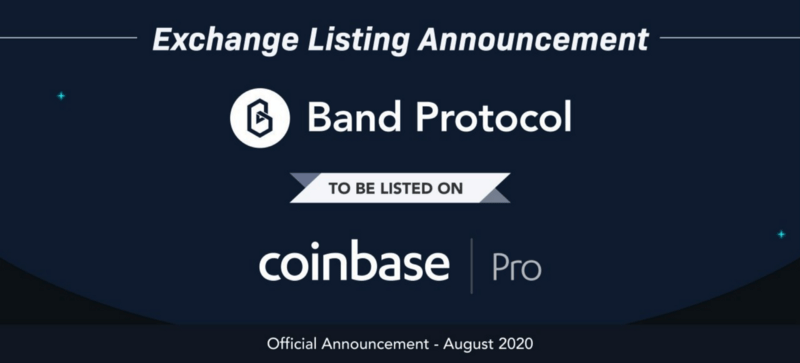 Coinbase recently published a list of cryptocurrencies that could be listed on the US trading platform.
Band Protocol (BAND) will therefore make its debut on Coinbase Pro on August 10, 2020.
A clearly little-known blockchain project that clearly benefits from good publicity thanks to this listing on this major crypto exchange.
A Coinbase listing is always a crypto event because of the importance of this bitcoin exchange on the market with its 35 million customers worldwide!
Mon, Aug 10, our BAND-USD, BAND-BTC, BAND-EUR & BAND-GBP order books will enter transfer-only mode, accepting inbound transfers of BAND in supported regions. Orders cannot be placed or filled. Trading will begin on/after 9AM PT the following day, if liquidity conditions are met.

— Coinbase Pro (@CoinbasePro) August 5, 2020
The Band Protocol price therefore benefited from this news to go up.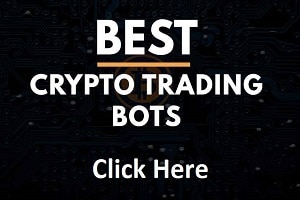 BAND trading pairs will be:
BAND-USD, BAND-BTC, BAND-EUR and BAND-GBP.
A listing which therefore favors the fiat currencies available on Coinbase as well as the trading pair in BTC.
The Band Protocol blockchain is a cross chain for decentralized oracles, to obtain reliable data from the outside world and to use APIs for smart contracts.
Bandchain is a PoS (Proof of Stake) protocol that enables rapid transactions.
After this listing on Coinbase Pro, it is possible that the BAND token will also be listed on the Coinbase site intended for the general public.
Among the 19 crypto projects that interest Coinbase, there remain:
Ampleforth (AMPL)
Blockstack (STX)
Curve Finance
Fetch.ai (FET)
Flexacoin (FXC)
Helium (HNT)
Hedera Hashgraph (HBAR)
Kava (KAVA)
Melon (MLN)
Ocean Protocol (OCEAN)
Paxos Gold (PAXG)
Reserve Rights (RSR)
tBTC (TBTC)
The Graph
THETA (THETA)
UMA (UMA)
Wrapped Bitcoin (WBTC)
It remains to be seen who will be the next bockchain project to be listed on the leading crypto exchange in the United States.
TO READ ALSO: