News
Retail investors interest in Bitcoin and cryptocurrencies is still far from 2017 levels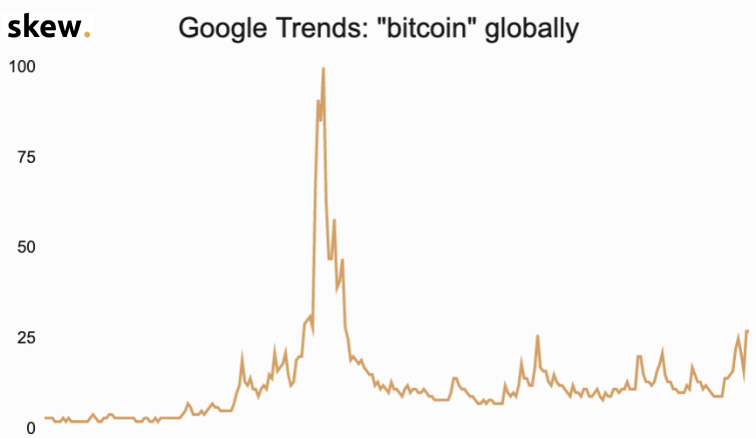 Despite a sharply rising bitcoin price that hit $28,422 yesterday on Binance and Kraken, retail investors interest in BTC and cryptocurrencies is still a long way from the euphoria levels of 2017.
You would have thought that a return of the Bitcoin price above $20,000 would have sparked retail interest again, except that this event has still not happened, according to analyst firm Skew.
On Twitter, Skew posted some interesting charts showing the current level of consumer interest in bitcoin, a chart very suggestive of the level of individuals interest in BTC despite its recent price hike.
A chart that shows that there is still a long way to go before returning to the levels of 2017, a period when the price of Bitcoin had broken records mainly thanks to purchases by individuals.
A very different crypto market at the end of 2020 where institutional investors are pushing up the Bitcoin price with billions of dollars in purchases.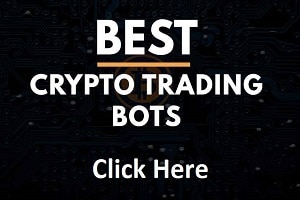 The tweet below indicates the level of consumer interest in Bitcoin and cryptocurrencies by referring to Google Trends.
2017 vs 2020 – retail interest hasn't surged back pic.twitter.com/fnPHSYEbwr

— skew (@skewdotcom) December 27, 2020
We can see that the level of retail investors interest is four times lower than during the last bitcoin bull run.
Individuals who are certainly waiting for Bitcoin to reach a certain price before showing significant renewed interest in BTC and cryptocurrencies.
A price that is unknown and very psychological, it can be $30,000, $50,000, the future will tell what the price of bitcoin will trigger a large influx of individuals who will want to buy Bitcoin en masse.
We can currently see circulating on Twitter this humorous image which evokes a price of BTC that would eventually make retail investors return to buy Bitcoin as in 2017.
A crypto market that would love to see retail investors come back as they will once again buy many altcoins that institutional investors will never invest in.
For many individuals Bitcoin is too expensive, they often prefer to invest in a cheaper cryptocurrency with the expectation that it will reach highs like the price of Bitcoin.
Some people want to own a whole token and don't want to have just a fraction of Bitcoin, they will more easily buy a Link token for example.
The altcoin market therefore relies heavily on the interest of individuals in cryptocurrencies, a level of interest which is therefore still very low compared to 2017.
Institutional investors flock into Bitcoin
Regarding institutional investors, Skew publishes a chart that shows this reversal of interest in Bitcoin BTC which is now compared to gold as an alternative investment.
The graph below shows the amounts invested by the Grayscale fund over the past few years, an amount that is now over $10 billion in bitcoin and cryptocurrencies like Ethereum or Litecoin.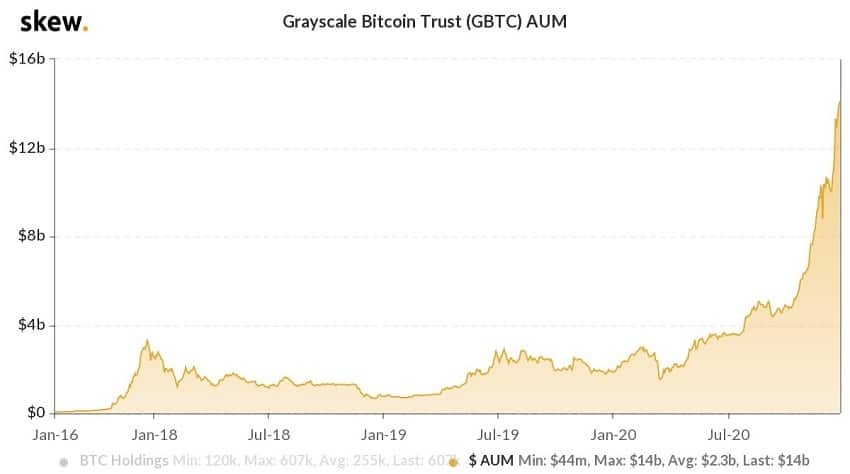 A crypto market in 2020 therefore very different from that of 2017 with the arrival of these institutional investors.
US bank JPMorgan estimates the demand there will be from institutional investors for Bitcoin at $600 billion!
The year 2021 should therefore see the mass return of retail investors as soon as a psychological price is reached by Bitcoin BTC.
We just need to wait for the Bitcoin price to rise enough to trigger this signal which will subsequently lead to a new high for the price of Bitcoin in the coming months.
TO READ ALSO: