Bitcoin News
The Bitcoin BTC price breaks new record above $35,000
While the Bitcoin BTC price fell to $28,000 last Monday, the BTC price has already picked up to, once again, break a record of over $35,000!
The price of Bitcoin has indeed reached $35,766 on Binance and Kraken.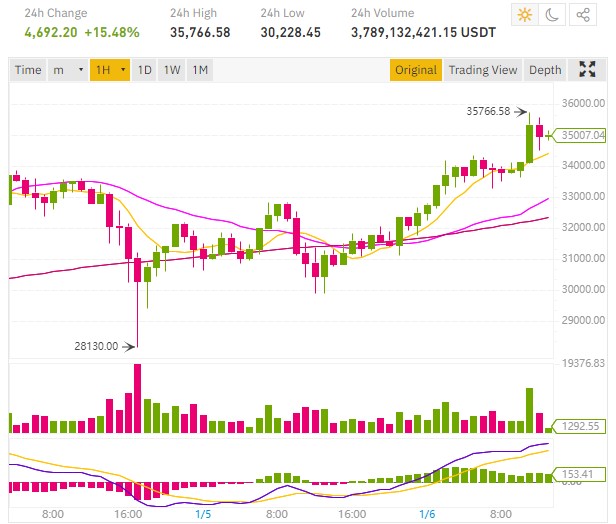 A bitcoin price above 35,000 dollars is impressive where as this BTC price was still at $3,800 in March 2020.
A rise in the Bitcoin price that seems to have been driven by Asian markets because America was in bed and Europe was still sleeping.
Bitcoin, which continues to enjoy strong demand and which is increasingly cited in the media, which should attract more and more retail investors who have not yet returned in numbers as in 2017.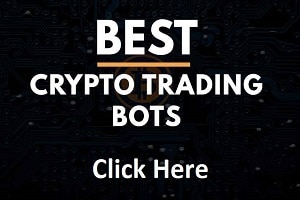 Institutional investors are indeed the players who are pushing the Bitcoin price up in recent months, the Grayscale fund thus holds more than $20 billion in BTC and other cryptocurrencies such as Ethereum or Litecoin.
The Ethereum price is around $1100.
The Litecoin LTC price at $160.
The Ripple XRP price is not moving at $0.22, the Ripple company which is besides being sued by one of its investors.
Altcoins rising
Other cryptocurrencies are rather in the green although the attention of buyers and traders continues to be on BTC trading.
DeFi tokens like Aave, SNX, SUSHI, and UNI show strong price increases.
XLM price up 37%.
OCEAN, AVAX, ADA, BAND, VET, GRT up by more than 20%.
A Bitcoin price which therefore continues to break records at the start of 2021, the BTC price which nevertheless corrected last Monday by falling 20% ​​to exceed $35,000 today.
A bull market that sees some cryptocurrencies posting nice increases even if all cryptocurrencies are still far from their highest prices of 2018.
We may have to wait for the long-awaited return of retail investors who are the main buyers of altcoins that professional investors do not buy.
Earn more Bitcoins

with automated trading:

click here

to learn more.
TO READ ALSO: