Bitcoin News
US bank JPMorgan plans $600 billion demand for Bitcoin
If the CEO of the American investment bank JPMorgan, Jamie Dimon, called Bitcoin a "fraud" a few years ago, the banking giant nevertheless predicts that there could be a demand of 600 billion dollars for Bitcoin BTC.
JPMorgan cites this figure by estimating 1% of asset allocation by large financial firms, Bloomberg reveals.
Among the largest investment banks in the world, JPMorgan is witnessing the recent purchase of Bitcoins by mutual life insurance company MassMutual for $100 million!
You just need family offices, insurance companies and pension funds to invest a small part of their funds in Bitcoin like MicroStrategy, Square or MassMutual have started to do so.
The Guggenheim investment fund has also declared its intention to buy Bitcoin for $500 million.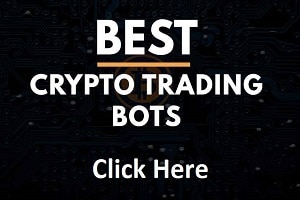 The arrival of institutional investors wishing to buy BTC could therefore accelerate in the months and years to come.
"MassMutual's Bitcoin purchases represent another important step in the adoption of Bitcoin by institutional investors.

You can see the potential demand that could arise in the years to come as other insurance companies and pension funds follow MassMutual's lead.", said a JPMorgan analyst.
According to the US bank, expect institutional investors in the US, EU, Japan and UK to invest 1% of their funds in Bitcoin.
"The outlook for medium to long term bitcoin flows looks positive as we expect the contrasting picture of institutional flows over the previous two months with entries into the Grayscale Bitcoin Trust and exits from gold ETFs would become a trend. structural.

The adoption of bitcoin by institutional investors is only just beginning.",says Nikolaos Panigirtzoglou
Very positive outlook therefore for Bitcoin, the price of BTC should ultimately benefit from this influx of capital and investment in crypto-assets.
A Bitcoin price currently around 19,174 dollars, a BTC price that still fails to cross this symbolic mark of 20,000 dollars.
TO READ ALSO: