The NEM Foundation is a community-funded non-profit organization created to promote and distribute the NEM Blockkchain wherever it can.
Now, however, the NEM Foundation faces serious financial difficulties.
Following massive budget cuts, the board may now be forced to lay off all of its 150 employees to adjust to ongoing restructuring within the organization.
The NEM Foundation hopes for a rescue from bankruptcy.
Is the Crypto Project NEM going broke?
Newly elected president of the NEM Foundation, Alex Tinsman, announced Wednesday that the Singapore-based association now plans to file for funding with the NEM Community Fund for 160 million tokens (worth approximately $7.5 million). Money to use to save the organization.
According to CoinMarketCap, NEM tokens are listed under the XEM ticker with a working capital of 9 billion euros. Currently, XEM is the 18th largest cryptocurrency in the world by market capitalization.
Tinsman said in an interview: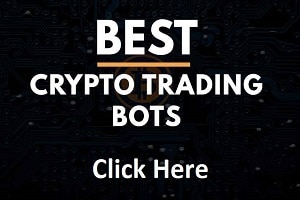 "Basically, we realized that we had a month left due to the mismanagement of the previous Governance Council."
The NEM Foundation needs strict restructuring.
As a result, the Foundation's 202 members will be asked to vote on the funding request in February 2019 after it was released yesterday.
The members are individuals who are subject to identity verification and have to pay an annual membership fee of $50.
The number of redundancies, according to Tinsman, depends on how much money the nonprofit organization's community approves.
NEM's XEM token was launched in 2015 under the leadership of former founding president Lon Wong.
The cryptocurrency is mainly used for transaction and service fees on the NEM blockchain.
The full launch of the native software platform called Catapult is scheduled for the end of 2019.
Tinsman announced that between December 2017 and January 2019, the foundation spent around 80 million XEM, mainly for marketing.
We have reduced marketing activities because it makes no sense to market a product [Catapult] that is not yet available.
Tinsman launches a much more disciplined 2019 roadmap than its predecessors.
It shows that the teams have specific budgets and are committed to more open source documentation of their NEM ecosystem progress tools.
Tinsman also plans to monetize the Foundation's activities in 2019, including through corporate training and affiliate marketing to reduce the association's dependence on the rest of the community.
She described the restructuring as a "positive step".
"It's really exciting for me that NEM has a strong collection of tools and a community that evolves to change the future. And now we can support them in a meaningful way."
NEM urgently needs more good developers for their project!
According to a longtime NEM member, a developer who had worked directly with the former leadership of NEM, Wong hesitated to use his visibility on the foundation to promote "poor" ICOs such as Ecobit and ProximaX.
The ProximaX token sale is expected to have generated more than $33 million in 2018 and Wong is listed as CEO on the company's website. The developer, who prefers to remain anonymous, commented the whole thing as follows:
"The community felt that this was a breach of trust."
Furthermore, much work still needs to be done to encourage developers like himself to actually use NEM's blockchain.
"There are not many people working on this platform. […] We need more developers for this platform."
In a long Crypto Bear Market like this one, some projects start to flounder and show signs of financial problems.
STEEM has recently laid off a large part of its workforce.
NEM has 150 employees! It's huge for a crypto project, what do all these people do?
It also seems that money has been clearly wasted and that the community is being asked again to save NEM from bankruptcy and to support a crypto project that has already burned millions of dollars!
Money comes money goes but it goes faster than it comes.
However, the future does not seem very bright for this cryptocurrency that does not seem to attract the interest of developers in addition to a fund management that has not been clearly serious, putting at risk the survival of the project itself !
Do your own research before investing in this project that already shows significant financial problems.
TO READ ALSO: