Altcoin News
Harmony (ONE) Price Up 100% Following Announcement of $300 Million Development Fund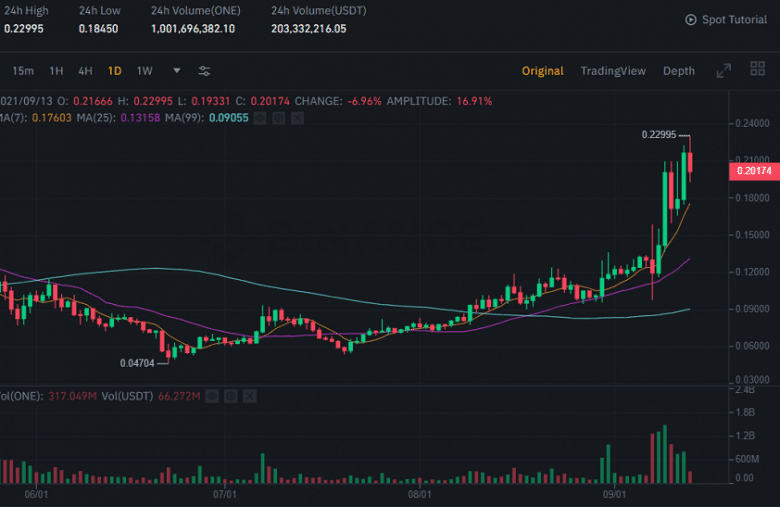 Harmony (ONE) has doubled in price following the announcement of the launch of a $300 million development fund!
ONE price was around $0.11 on September 8th, it hit $0.23 today on Kucoin!
An announcement that follows that of the Algorand project which has also just released a fund of 300 million dollars to support DeFi innovation, ALGO price has exploded following this positive news.
Today, we are announcing our $300 million ecosystem fund to accelerate 10,000 builders.

The @harmonyprotocol ecosystem has been growing exponentially and we aim to fund 10,000 more crypto founders, builders and creatives.

Let's build the future together: https://t.co/6Yb9DoAa65

— Harmony (@harmonyprotocol) September 9, 2021
Launching incentive funds to attract new developers seems to be the new trend for some blockchain projects looking to spark interest in the crypto community.
It must be said that attention is currently focused on certain booming blockchains such as Solana (SOL), Avalanche (AVAX), Polkadot (DOT) or Cardano (ADA) which has also just integrated smart contracts on its test network following the Alonzo hard fork.
Harmony, Algorand, as well as other so-called layer 2 crypto projects, intend not to be forgotten and are therefore spending a lot of money to motivate developers to create applications on their blockchain networks.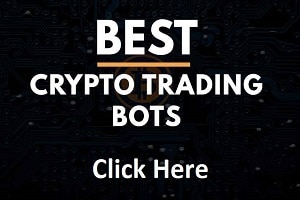 As a reminder, Harmony (ONE) is a blockchain platform designed to facilitate the creation and use of decentralized applications (DApps). This blockchain is distinguished in particular by a partitioning process which considerably reduces node validation times.
It also offers cross-chain bridges to a handful of Layer 1 protocols, including Bitcoin (BTC), Ethereum (ETH), Polkadot (DOT), and Binance Smart Chain (BSC).
Stephen Tse is the founder and CEO of Harmony.
If this announcement of the launch of a $300 million fund thrills ONE token holders who have seen their capital double in a very short time, it remains to be seen whether this development program will actually succeed in attracting new developers to the Harmony network.
An increasingly fierce competition between blockchains, projects that do not hesitate to compete by announcing the investment of hundreds of millions of dollars.
A Harmony (ONE) price currently around $0.20.
If you want to buy ONE token, it is available on Binance and Kucoin.
TO READ ALSO: