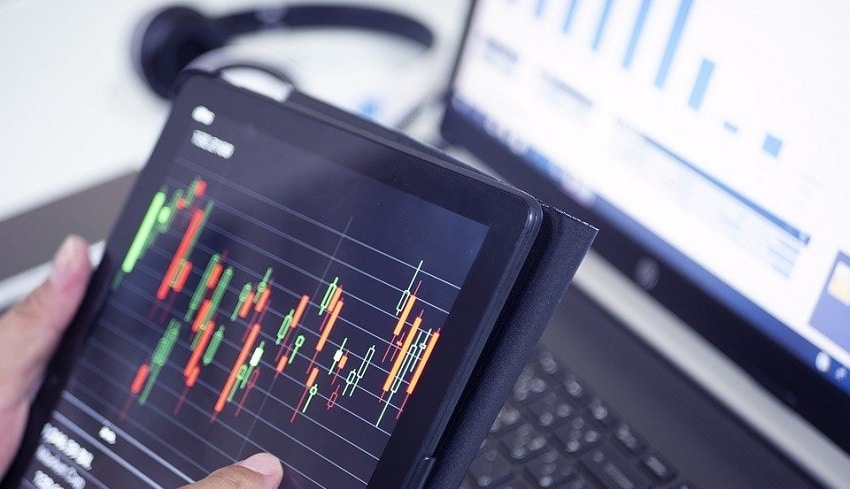 Grid trading is becoming increasingly popular with cryptocurrency traders for Bitcoin, Ethereum, Ripple and other altcoins on the crypto market.
Widely used in forex trading, grid trading has made its place in automated crypto trading associated with high-performance crypto trading bots and Bitcoin robots.
The new modern platforms in automated crypto trading like Kryll or 3commas thus make it possible to create grid trading strategies that will be applied by their crypto trading robots which will thus become grid trading bots.
1. What is Grid Trading?
Grid trading means that orders are placed above and below a fixed price, creating a grid of gradually increasing and decreasing price orders.
The technique aims to capitalize on the normal price volatility of a cryptocurrency by placing buy and sell orders at certain regular intervals above and below a predefined base price.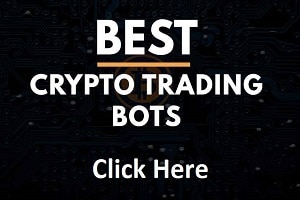 The goal is to take advantage and profit from a range technique for the price of a cryptocurrency.
Setting buy orders at intervals below the fixed price and sell orders above the fixed price.
In the case of a strategy taking advantage of a trend, you place buy orders at intervals greater than the fixed price and sell orders below the fixed price.
This type of trading strategy is particularly well suited to automatic trading with professional trading robots.
Like any asset with which it is possible to do automated trading, you can therefore do grid trading with Bitcoin, Ethereum, Ripple XRP, Link, Tezos, and any other altcoin available on the crypto exchange where you have an account (Binance, Kraken, Bittrex, Coinbase, HitBTC, …).
In the event of a sudden movement in the price of the cryptocurrency with which you grid trade with a grid trading bot, you must set a stop loss in order to liquidate your position if necessary.
2. Which crypto trading bot to use for grid trading?
If you want to grid trade cryptocurrencies like Bitcoin, you have to use the best crypto trading bots and Bitcoin robots on the market.
If you are not yet using a crypto trading bot, you can see our selection of the best crypto trading bots 2020: click here.
Available in english and other foreign languages, Kryll and 3commas allow you to do cryptocurrency grid trading with their professional Bitcoin bots and crypto trading bots.

Kryll crypto trading bots and Bitcoin robots stand out from the competition with a professional grid trading strategy building interface and technical support.
Kryll offers crypto bots, smart trading, social trading and also grid trading.
In the picture above, the Kryll graphical interface which allows you to create a crypto grid trading strategy.
With the tools and indicators, the trader can therefore build a grid trading bot for the cryptocurrency he is interested in (Bitcoin, Ethereum, Ripple, etc.).
The Kryll crypto bots platform allows you to build a strategy by assembling blocks, a grid trading strategy that the crypto bot will then apply to the cryptocurrency configured in the trading pair.
You can also rent a grid trading strategy on the Kryll marketplace where professional traders make their trading strategies available.
You then only have to choose the grid trading strategy that you want to use, it will be automatically installed on your Kryll account and the crypto trading bots will execute the orders set in the strategy that you follow in copy trading.
A platform and professional crypto bots to build a successful grid trading strategy.
Beginners will find free tutorials and trading training videos.
Backtesting and testing of trading strategies is free and unlimited!
Create a free account on Kryll to access grid trading: click here.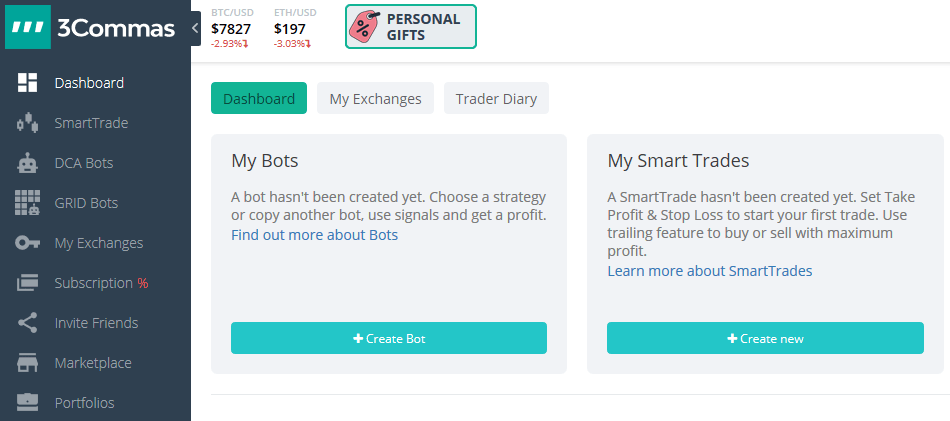 To use a grid trading bot on 3commas, simply create a free account on the automated trading platform and go to the Grid Bots section.
Rather clear to use interface, 3commas grid trading bots are aimed more at experienced traders than beginners.
On the left menu, there is the Grid Bots option which you can select to create a grid trading bot for cryptocurrency.
You must first connect with an API key, the account you have on a crypto exchange like Binance, Kraken, Bittrex, Coinbase,  …
3commas and its crypto bots are compatible with 23 crypto exchanges:
Binance, Binance US, Binance DEX, Binance Jersey, Kraken, Bitfinex, Bitmex, Bitstamp, Bittrex, Bybit, Bybit Testnet, CEX, Ethereum Wallet, Exmo, Gate.io, Coinbase Pro, Hitbtc, Huobi, Huobi US, Kraken, Kucoin , OKex, Poloniex, Yobit.
Then just create your grid trading bot by following the steps on the interface until your crypto bot is ready to do grid trading with the cryptocurrencies you have on a crypto exchange.
Create an account on 3commas, a free trial is offered to test the crypto trading bots: click here.
Conclusion
There you have two professional platforms that offer powerful crypto trading bots for grid trading with Bitcoin or other cryptocurrencies.
Sign up on these automated crypto trading platforms to see which one best meets your needs to create your grid trading bot.
TO READ ALSO: