Exchange News
Which crypto exchanges have the most BTC in their Bitcoin wallets
Interesting figures and data provided by the Chain.info site which reveals which Bitcoin exchanges have the most BTC in their crypto wallet.
And the numbers are impressive, Coinbase leads the way with over $11 billion in Bitcoin BTC in its secure digital vaults, or roughly 944,904 BTC stored in 4.39 million addresses!
Coinbase is the crypto platform with the most BTC tokens stored, thanks in part to its professional digital asset storage service, Coinbase Custody.
Crypto exchanges have indeed embarked on the secure storage of Bitcoin and cryptocurrencies for clients and institutional investors who do not want to take the risk of conserving and storing themselves crypto-assets that could be stolen through a hack.
Second place is held by Huobi with 323,665 BTC stored in 901,600 Bitcoin addresses.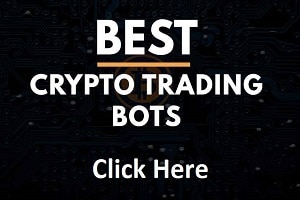 Binance comes in 3rd with 289,961 BTC from 2.7 million addresses.
OKEx, in 4th place on the podium with 276,184 BTC in 339,000 Bitcoin wallets.
Kraken takes 5th place with 126,510 BTC stored in 672,000 Bitcoin addresses.
Next on the list are Bitflyer, Bittrex, Bitfinex, Poloniex, Coincheck, Gate.io, and Bitstamp, which together have 210,000 BTC in total.
In total, Coinbase, Huobi, Binance, OKEx, and Kraken hold over 1.96 million BTC, which is over 10% of all Bitcoin currently in circulation!
However, the crypto exchanges listed in these numbers may store other BTCs that are not publicly visible, so numbers could be even higher.
What makes more than one hacker dream, hackers who try every day to get into the computer systems of these Bitcoin exchanges in order to try to steal this alibaba cave which contains this treasure in BTC.
Recently, the Kucoin crypto exchange was hacked and stolen for several hundred million dollars in Bitcoin and cryptocurrency.
Kucoin which does not appear in this ranking of crypto exchanges with the most BTC.
Kraken, however, has never been hacked.
Figures which therefore make heads turn and which clearly pose the question of security for these Bitcoin exchanges which are the daily prey of hackers.
It is therefore advisable not to store your Bitcoins and altcoins on a crypto exchange in order to avoid the risk of theft and instead store your cryptos on a secure crypto wallet such as the Ledger Nano X.
TO READ ALSO: