Exchange News
Binance becomes biggest crypto derivatives exchange ahead of Huobi, OKEx and BitMEX
According to data released by CryptoCompare, Binance has become the number 1 exchange for crypto derivatives such as Bitcoin futures, followed by Huobi, OKEx and BitMEX.
BitMEX has already lost 30% of its volume following lawsuits against it by US authorities.
The bitcoin exchange and its leaders are indeed being sued by the CFTC and will face these charges in a US court.
BitMEX CEO Arthur Hayes has resigned along with the other founders including one who was arrested in the United States and then released on $5 million bail.
Following these latest developments, crypto derivative exchanges competing with Bitmex will therefore benefit from the exit of users who will take refuge with the other main players who are Binance, Huobi, OKEx, Bybit, FTX Exchange and Deribit.
In these latest published figures, Binance therefore tops this ranking ahead of Huobi and OKEx.
Binance posted a figure of $164.8 billion in trading volume for September 2020, down 10.7% from August 2020.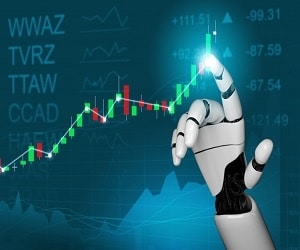 Huobi posted a significant 25.8% drop in crypto derivatives trading volume to $156.3 billion, OKEx at $155.7 billion down 18.5% and Bitmex takes a hit with a 30.7% drop!
FTX Exchange, on the contrary, sees its volume increase by 12% compared to August 2020 and announced $23.89 billion in trading volume for these crypto derivatives.
A crypto exchange that is growing and regularly adding new trading products to its platform which is increasingly popular with traders.
Binance therefore becomes the leader in trading crypto derivatives in the market.
Huobi, OKEx and Binance alone account for 90% of the crypto derivatives trading volume.
The trading of crypto derivatives such as bitcoin futures or leveraged tokens is in fact increasingly popular with professional traders as well as the general public, notably via crypto trading bots and bitcoin robots specialized in this type of automated trading.
A speculative trading which is not without risk of course, if the gains can be multiplied in the event of a winning trade, the losses are also multiplied and instantaneous.
England has thus decided to ban the sale of crypto derivatives to individuals and retail investors from January 2021.
TO READ ALSO: