News
Scam Alert: Watch out for a new email phishing campaign targeting Ledger crypto wallet owners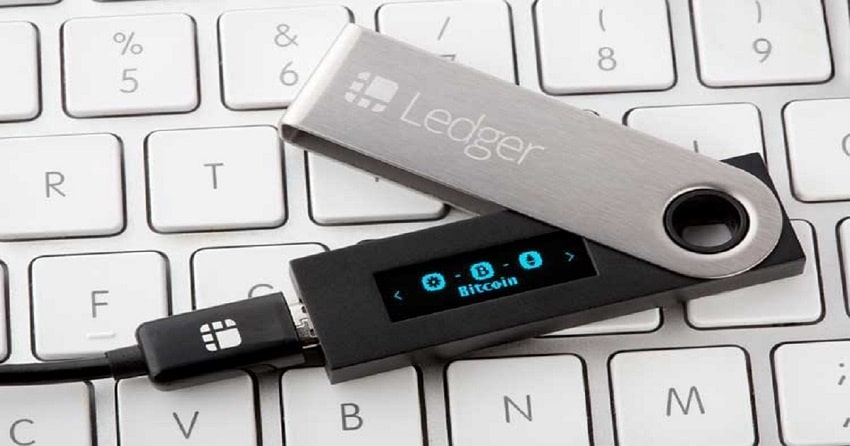 If you have a Ledger crypto wallet (Ledger Nano X, Ledger Nano S,…), beware of a new e-mail phishing campaign that is currently targeting the owners of these crypto wallets.
Ledger crypto wallet holders have indeed received email messages pretending to be the Ledger company, emails claiming their crypto assets are at risk of being stolen.
These messages sent by hackers are intended to retrieve the passwords and recovery phrase of their secure bitcoin wallets.
These messages are very well done and which may make it appear as if they actually came from Ledger, but which are in fact phishing scams launched by cybercriminals who were notably able to recover email address databases of Ledger customers.
Do not click on any links in these messages, be aware that Ledger will never ask you for the password or passphrase of your Ledger crypto wallet or any other information about you.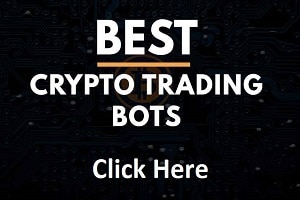 The Ledger crypto wallet is the most secure on the market, the only way to gain access to your cryptos is to recover your key phrase which allows you to regenerate a lost Ledger crypto wallet.
The crooks hackers therefore try to pass themselves off as Ledger in order to recover these passwords and passphrases and be able to gain access to the cryptocurrencies and bitcoins stored on these secure crypto wallets.
Here is an example of a message sent by the crooks:
The fake message indicates that a data breach on the Ledger servers affected the wallet associated with this email account.
It asks users to download the latest version of Ledger Live, via a link embedded in this email message, and to reset their PIN code.
Everything is false and therefore do not click on the link in these messages from scammers posing as Ledger!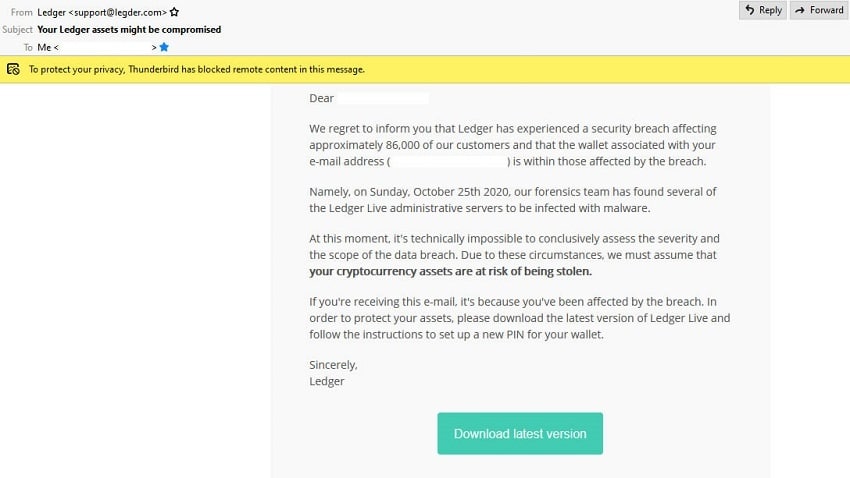 Email phishing campaigns are common and affect many companies, whether banks, crypto exchanges, insurance companies, etc.
If you receive these messages, report them as scam to your email provider and delete them, without clicking on the links in these messages.
Still, the Ledger Nano X is the best crypto wallet on the market, as with any other bitcoin wallet, never reveal your passwords and recovery passphrases.
TO READ ALSO: