News
Coinbase Wallet users will be able to save their private keys on Google Drive and iCloud
Coinbase Wallet users will be able to save their private keys on Google Drive and iCloud.
Coinbase, the popular cryptocurrency exchange, has announced that its Coinbase Wallet will allow users to save their private keys on their personal storage accounts on platforms such as Google Drive or iCloud.
The announcement was posted on the company's official blog yesterday, Tuesday, February 12, 2019.
In the publication, the cryptocurrency exchange ensures that by allowing users to save their pirvate keys on a cloud, it provides them with increased protection against the loss of those keys.
This way, the risk of loss of funds will be reduced in case of loss of private keys.
They also noted that in addition to Google Drive on iOS and iCloud devices on iOS devices, they also plan to extend their support to other storage clouds.
However, this represents a great responsibility.
And as they mentioned in the publication, private keys are the only way for users to access their funds in the blockchain.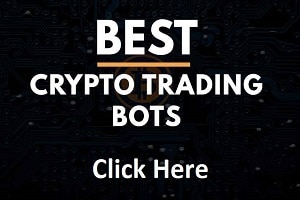 Thus, those who favor "user-controlled wallets" such as Coinbase Wallet and lose their devices, or do not save their 12-word recovery phrase in a secure site, should keep in mind that they will lose their funds forever.
It is important to note that cloud backup is only optional and that if you choose it, the user must activate it.
Even in this case, you will have the option to view your recovery phrase and perform a backup manually, as before.
Coinbase also recommended that you manually back up your passphrase after enabling cloud backup.
In addition, it also mentions the usefulness of two-factor authentication for your personal Google or iCloud accounts to reduce the risk of hacking.
This is good news to help users back up their private keys and not lose them.
Without private keys, you lose access to your cryptos forever!
This raises the issue of account security on Google Drive and iCloud because this news will surely attract hackers who will try to gain access to Google Drive and icloud accounts owned by cryptocurrency holders.
It will therefore be necessary to be more vigilant to phishing attempts to obtain these passwords.
A hardware crypto wallet like Ledger is certainly the safest solution to secure your Bitcoins and Cryptocurrency!
TO READ ALSO: