Blockchain
Volvo will use blockchain technology to track the cobalt in the batteries of its electric cars
Volvo will use blockchain technology to track the cobalt in the batteries of its electric cars.
The future of the automotive sector is driven by the electric car and car manufacturers invest a lot of money to avoid being out of the race by the competition like Renault, Honda, Toyota, BMW, Audi, …
Volvo published a press release that demonstrates the role that blockchain technology can play in the electric car sector.
The automaker indicates that it will ensure the traceability of cobalt in the batteries of its electric cars through blockchain technology.
Volvo Cars claims to be the first car manufacturer in the world to use blockchain technology in tracking cobalt in batteries.
This announcement follows the new model recently unveiled by Volvo, the XC40 Recharge.
The automaker states that the traceability of raw materials in lithium batteries is essential and states: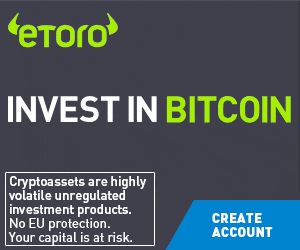 "The traceability of raw materials used in the production of lithium-ion batteries, such as cobalt, is one of the main sustainable development challenges faced by car manufacturers.
Volvo Cars is committed to ensuring full traceability by ensuring that its customers can drive electrified electric vehicles knowing that the battery material has been purchased responsibly."
Volvo has partnered with two global battery suppliers, CATL (China) and LG Chem (South Korea).
Circulor and Oracle technology companies are leveraging blockchain technology in the CAT supply chain.
The RSBN (Responsible Sourcing Sourcing Blockchain Network), for its part, works in collaboration with supply specialists RCS Global and IBM in the deployment of technology in the LG Chem supply chain.
What role does blockchain technology play at Volvo?
"Blockchain technology, which establishes a transparent and reliable shared data network, greatly enhances the transparency of the raw material supply chain, as information on the origin of the material can not be changed without being detected." says Volvo Cars.
Volvo Cars wants the guarantee of an "ethical" supply chain:
"We have always been committed to an ethical supply chain for our raw materials," said Martina Buchhauser, Head of Purchasing at Volvo Cars.
"With blockchain technology, we can take a new step in ensuring complete traceability of our supply chain and reducing the associated risks, in close cooperation with our suppliers."
Blockchain technology is already used by various car manufacturers like Mercedes in its supply chains or the used car market.
The electric car sector can also use this technology as proven by Volvo Cars through its own blockchain experiments.
TO READ ALSO: