Bitcoin News
The sale of 400 Bitcoin BTC on Bitstamp would have caused the fall of the Bitcoin price on October 23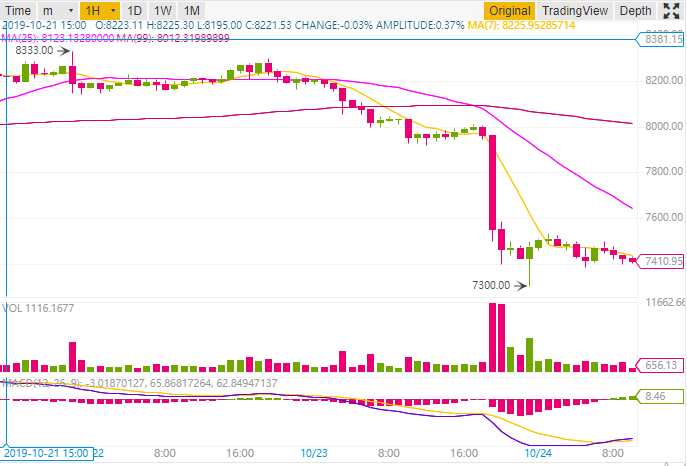 The sale of 400 Bitcoin BTC on Bitstamp would have caused the fall of the Bitcoin price on October 23.
This is the interesting conclusion made by the site Trustnodes that analyzed the trading volumes in Bitcoin BTC during the fall of the Bitcoin price which fell up to $7,300.
Trustnodes evoking Wall Street manipulation.
In any case, a whale with hundreds of Bitcoins available did actually make the Bitcoin price drop.
CME Bitcoin Futures are being blamed as those responsible for this drop in the bitcoin price just before the closing of the CME Bitcoin Futures contracts.
Some were also looking for other reasons to explain the fall of Bitcoin price such as Mark Zuckerberg's audition at Capitol Hill.
A fact that has happened in the past and that would have happened yesterday again with a mass sale of Bitcoins to bring down the price of the BTC token.
Trustnodes therefore notes the observed sale of 400 BTC on the Bitstamp site.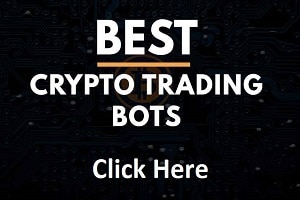 A first sale of 124 BTC drops the price of Bitcoin to $7,700.
A second salvo of 115 BTC sold drops the price of Bitcoin to $7,600.
Two other sales of 75 Bitcoins follow then for a total of almost 400 BTC sold between 12:41 and 12:44 (London time where Bitstamp is located).
A surgical operation therefore to quickly bring down the Bitcoin BTC price for several hundred dollars in a few minutes.
Why did they sell Bitcoin on the Bitstamp crypto exchange?
Well, Bitcoin Futures are based on upward or downward speculation of Bitcoin prices in the future.
For this, CME Bitcoin Futures are based on a Bitcoin BTC price index based on data provided by some crypto exchanges that are Bitstamp, Kraken, Coinbase and Itbit.
These crypto exchanges therefore determine the Bitcoin BTC reference price taken into account by CME Bitcoin futures contracts.
Thus, if the Bitcoin price falls and collapses on one of these reference crypto exchanges for Bitcoin Futures and speculators had bet on a Bitcoin BTC price down, jackpot!
The manipulation at the service of speculators who have the financial means to move the Bitcoin BTC price.
The fall in the price of Bitcoin before the closing of the CME Bitcoin Futures therefore looks like what is described in the Trustnodes analysis.
Facts that have also been observed in previous months, the crypto market is not regulated, any person or speculator with financial means can therefore influence the price of Bitcoin BTC or another altcoin.
In particular, Ripple is accused of mass selling XRP tokens, making the XRP price go down regularly.
In conclusion, note on your agenda the closing dates of the CME Bitcoin Futures to predict several days in advance a possible fall in Bitcoin BTC price.
TO READ ALSO: