Bitcoin News
The number of Bitcoin whales continues to increase!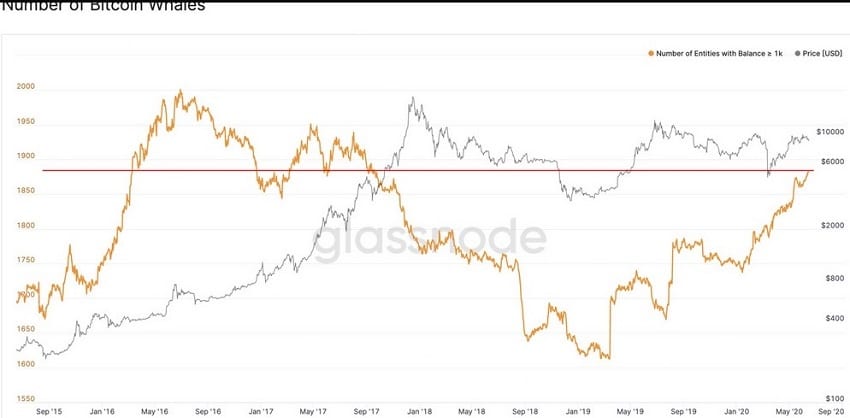 Very interesting figures provided by the Glassnode website indicate a steady increase in the number of Bitcoin BTC whales since January 2020.
A Bitcoin whale is a person or entity that owns more than 1000 BTC, which is approximately the sum of 9.3 million dollars or 8.3 million euros today!
Not within everyone's reach therefore, except for the lucky ones who bought a lot of bitcoins at the very beginning, for a cheap price and were able to keep them for all these years.
Glassnode therefore publishes this graph which clearly indicates an increase in the number of Bitcoin whales since January 2020.
The progression is impressive and goes back to the level of September 2017 if we look at this graph over the previous years.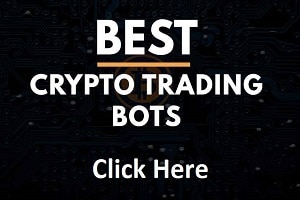 So there are currently around 1882 Bitcoin whales on the market.
The arrival of institutional investors is certainly a reason for this number, as we have seen in various articles, the statements of billionaire investor Paul Tudor Jones or the CEO of Kraken on Bloomberg which confirms the increase in the number of institutional clients on its crypto trading platform.
The Grayscale Bitcoin Trust company notably buys all Bitcoins mined since the last BTC halving.
Faced with the current economic problems caused in particular by the Coronavirus/Covid19 crisis, investors and hedge funds are looking for assets that can cope with the threat of inflation.
Bitcoin could thus serve as a safe haven and macro hedge against this inflationary threat, as Paul Tudor Jones rightly pointed out.
Interestingly pointed out by Glassnode, this figure of 1,882 Bitcoin whales is therefore close to the figure for September 2017 before the Bitcoin BTC bull run!
Figures that therefore suggest a future bull run in preparation in the coming months as in 2017.
A Bitcoin price currently around 9360 dollars.
TO READ ALSO: