News
The Attorney General of New York orders the publication of the agreement document between Bitfinex and Tether
The Attorney General of New York orders the publication of the agreement document between Bitfinex and Tether.
The investigation by New York State Attorney General (NYAG) Letitia James into the Bitfinex Cryptocurrency Exchange continues to be discussed.
The Prosecutor has now requested disclosure of documents relating to an alleged agreement between Bitfinex and the Stable Coin operator Tether.
Recall that the Prosecutor alleged that Bitfinex and its associated companies had violated the New York law by scamming investors in the region by taking hundreds of millions of Dollars from Tether's reserves to cover up the losses of their investors funds.
Thus, the disclosure order of the agreement between the brokerage firm and Tether is the latest initiative in a legal battle going on between NYAG and iFinex, the parent company that owns both Bitfinex and Tether, which started in early April 2019.
However, the NYAG made it clear that she did not want to prevent Bitfinex or Tether from continuing their activities, but wanted to prevent Tether from lending more funds to Bitfinex.
She also demanded greater transparency and said that "Bitfinex and Tether have deceived their clients and investors".
The statement also explains why the Attorney General's office believes it is necessary to request the above documents: "Although this and other discrepancies do not alter the central problems of this case, […] they only increase the need for the Office of the Attorney General to obtain documents and information in a timely and organized manner so that the Attorney General can understand what has happened and what is happening in these companies."
Another interesting point of the document is that the authorities "created [a] limited obligation to preserve the status quo and to prevent the defendants from further dissolving the cash reserves supposed to support the virtual currency until the end of the investigation of the Prosecutor General's Office."
There is like a sword of Damocles above Tether and Bitfinex, the investigation will search for more documents and contracts between Bitfinex and Tether.
While searching, the Attorney General may find other compromising elements about Bitfinex and Tether, which could compromise the proper functioning of Tether.
The fall of Tether could also be a way to bring down the crypto market as we mentioned in a previous article on this case when we know that Tether is about 3 billion Dollars in the cryptocurrency market!
So you have to be cautious and maybe avoid using Tether to preserve your funds in case of more problems or bad news for Tether.
Which might allow other actors like Binance to take the place of Tether precisely!
The misfortune of some people is sometimes a good opportunity for others especially in the crypto market that is being built and where the best spots are still to take.
Related Articles: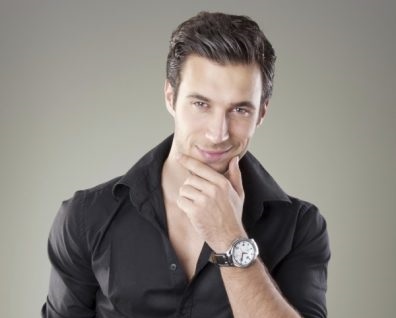 Bitcoin and cryptocurrency maximalist. Alexander follows Bitcoin and crypto since 2015.