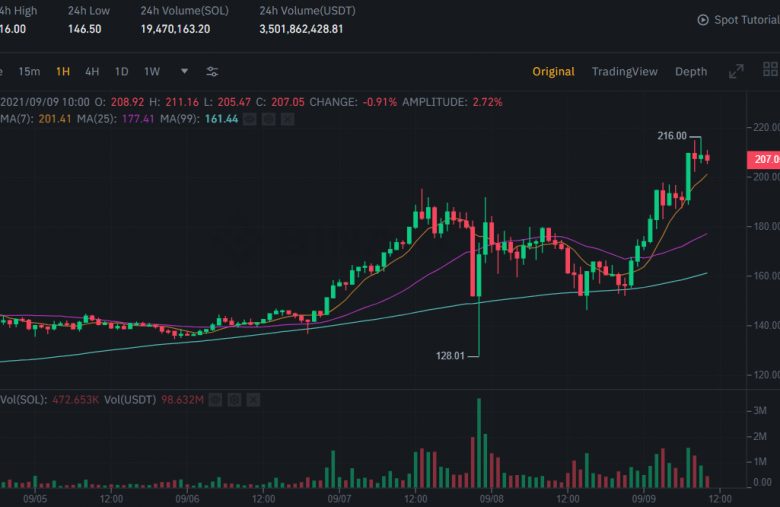 As the crypto market recovers from the recent drop in the Bitcoin BTC price, the Solana (SOL) price continues to break records and breaks the $200 level on Kraken!
At $150 on September 4, the SOL price quickly recovered from the fall in the BTC price and hit new highs to everyone's surprise.
The price of the SOL token was still only $84 on August 27, as we mentioned in an article.
After having dislodged the cryptocurrency Dogecoin (DOGE), Solana is now ahead of Ripple (XRP), in 6th place of the Coinmarketcap ranking of the most important cryptocurrencies on the market.
With now a capitalization of 61 billion dollars, the Solana price could soon dislodge BNB which is in 5th place in the ranking.
Presented as an Ethereum Killer, Solana cryptocurrency has become very popular, with many investors using it in particular for staking on Kraken which offers an interest rate of 6.5% for staking SOL tokens.
The Solana cryptocurrency is shaping up to be one of the top performing crypto assets of 2021 when no one expected it to rise so quickly.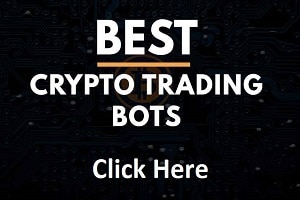 A Solana price which will perhaps continue to surprise and which could rise even higher. The SOL price is currently around $208.
If you want to buy the SOL token from Solana, it is available on Kraken: click here.
TO READ ALSO: