Exchange News
Small crypto exchange TradeSatoshi closes its doors

A crypto exchange known for trading cryptocurrencies that could be described as "niche" or obscure, TradeSatoshi announced closing its doors.
It says that users have until March 1, 2020 to withdraw their funds off the site that is currently under maintenance…
Hopefully users can actually withdraw their funds in Bitcoin and cryptocurrencies.
The TradeSatoshi announcement states in particular:
"We must inform that the board of directors of Tradesatoshi.com has decided to close the exchange. Unfortunately it is no longer economically feasible for us to continue provide the required level of security, support and technology."
The Trade Satoshi team therefore informs that it was no longer profitable to maintain the activity of this niche crypto exchange which clearly did not give confidence but which nevertheless had a clientele which used its trading services.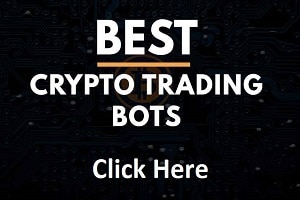 Tradesatoshi is closing down.
Read the announcement for details.https://t.co/GjSwwllxhT
Please make sure all withdrawals are completed before March 1 2020 00:00 UTC.
Please do not deposit! Deposits will no longer be processed. pic.twitter.com/4xxt2ZOa9P

— Trade Satoshi (@TradeSatoshi) February 20, 2020
Sometimes, small crypto projects have no choice but to be listed on exchanges that do not require expensive listing fees unlike other large crypto exchanges which are expensive but also check the activity related to these cryptocurrencies.
TradeSatoshi therefore joins the list of small crypto exchanges doomed to disappear due to the difficulty of being profitable along with high security costs in order to protect users' funds against hackers of which even some large crypto exchanges like Binance have been victims.
Recently crypto exchanges like Coinexchange, Cobinhood, Cryptobridge have also shut down.
If you had cryptocurrencies on TradeSatoshi, you must therefore remove them before March 1, 2020, if the site comes back online of course…
TO READ ALSO: