Blockchain
Mybit Go launched on the Ethereum Mainnet!

Mybit Go launched on the Ethereum Mainnet!
There are numerous crypto projects on the market and few have delivered anything yet…
But Mybit developers have been working for some time on the Mybit Go Dapp which has finally been launched on the Ethereum Mainnet in August 2019.
There is already an asset in Mybit Go assets as a showcase product so that people can see how it looks like and what you can do with the Mybit Go.
People or companies are now able to list new assets to be funded through Mybit Go and the Ethereum Blockchain.
But first, what is Mybit?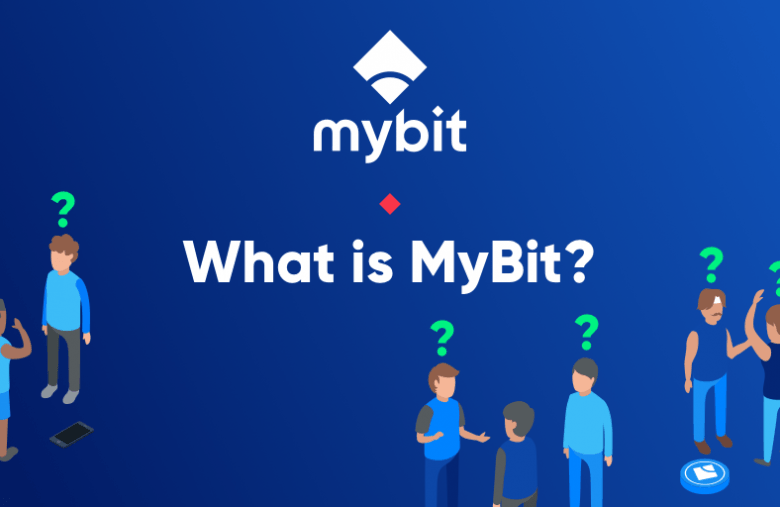 Mybit enables anyone to invest in revenue-generating IoT devices.
These include the likes of robotics, autonomous vehicles, smart property including co-working spaces and storage units, drones, cryptocurrency ATMs and cryptocurrency mining, and 3D printers.
By democratising financial services so everyone has equal access to investment opportunities, MyBit is working at redefining the way people generate income.
With the IoT ecosystem set to disrupt the working economy, MyBit is of the opinion that everyone should have the chance to participate in this revolution.
Benefits of MyBit
MyBit offers many areas of value to the asset management industry. The benefits of MyBit include:
Lower cost to maintain ledgers.
Lower cost to process transactions.
Lower cost to send and receive capital.
Lower cost to manage investments.
Lower cost for redemptions and liquidations.
True ownership. Investors hold full ownership of their capital and assets instead of a broker or fund.
Ability to transact without a broker by automatically establishing trust between transacting parties by proving ownership of assets and funds, and then completing the transaction via smart contracts.
Automated and real-time distributions of revenue.
Public and auditable ledger (accounting) which also enables additional real-time data to be implemented
Ability to easily interact with Cryptographic assets (buy, sell, invest, trade, etc.)
Flexibility for existing funds to integrate into the MyBit Network or develop a new solution using the MyBit SDK.
The Mybit Go Platform.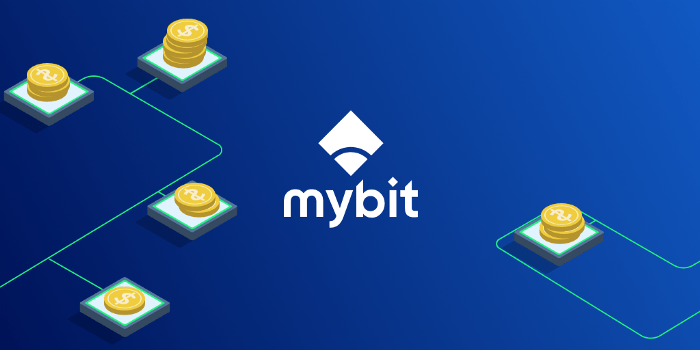 MyBit Go is an investment platform that automates broker functions through smart contracts.
This is the first major use case for the MyBit Network and it can be used to invest in the Internet of Things sector or white-labelled to enhance the back-office efficiency of existing funds.
The white-label option allows funds to use Mybit in the background to fund assets, adding a layer with the Enigma blockchain solution, customers cannot see that the funds are using Mybit as a software solution for their activity.
This is made possible thanks to the Enigma blockchain solution that hides part of the transactions on the blockchain in order to guarantee a certain confidentiality of the transactions.
Enigma has been integrated with Mybit and is therefore available to customers who want to use Mybit as a white label solution to finance their assets !
Blockchain technology is great for two things; sending money and assets without a bank and executing contractual agreements without a lawyer or other form of intermediary.
MyBit Go incorporates this technology to offer a vast range of benefits over traditional investment platforms.
Funds usually charge 20-30%. With MyBit, it's a flat 3% fee.
With MyBit, it's backed by the blockchain.
Traditional funds pay out quarterly or annually. With MyBit, it's in real-time.
No banks, no lawyers, no escrow agents, no extensive paperwork, and no contracts to enforce.
Traditional funds are for high net worth individuals only. MyBit's accessible to all.
Many funds are limited by geography. MyBit offers access to a global market.
The Mybit Token.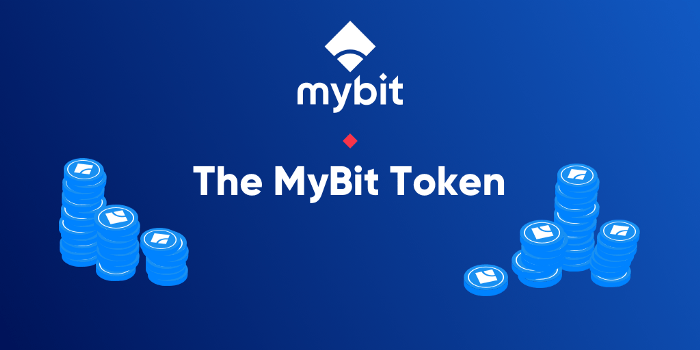 Since MyBit follows a not for profit structure, the monetisation model is simple.
The MyBit Foundation receives a 1% fee from funding transactions on MyBit Go, which is used to sustain operations. Any remaining revenue is used to purchase MyBit Tokens (MYB) on exchanges and burn them.
All other applications running on the MyBit Network require MYB token to be burnt to use.
This creates a great token ecosystem with constant demand and a steadily decreasing supply.
You can find more information about the Mybit Token on https://coinmarketcap.com/currencies/mybit.
A decentralised exchange for digital assets was also planned (https://mydax.io) but it might have been delayed to launch Mybit Go on the Ethereum mainnet first.
To conclude, Mybit launching Mybit Go platform on the Ethereum mainnet is clearly a big news as it shows that some crypto projects are starting to deliver their products and applications on the blockchain.
The last bear market has been hard for the crypto startups, only the strongest will survive and the ones with a real usecase product that will disrupt the traditional economy.
Learn more at mybit.io.
Related Crypto News: