Exchange News
Livecoin crypto exchange has been hacked and lost control of its servers!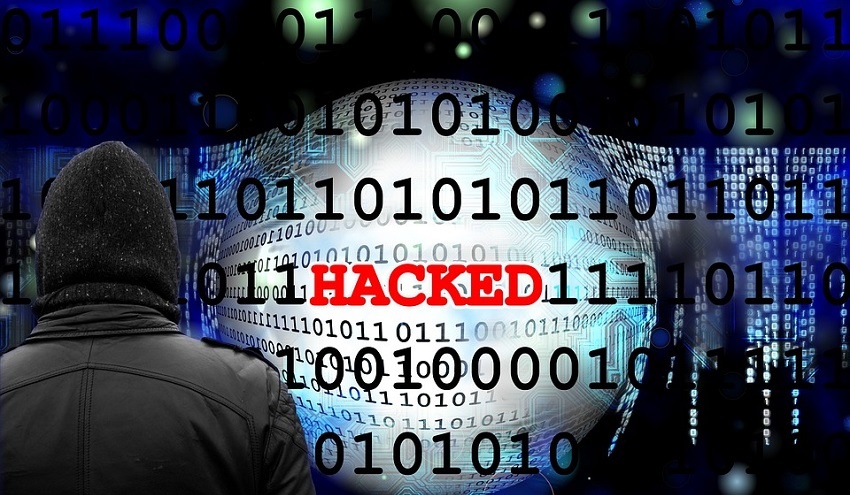 Bitter Christmas for Russian crypto exchange Livecoin which claims it has been hacked and has lost control of its servers altogether!
"We have lost control of all of our servers, backends and nodes. Thus, we were not able to stop our service on time. Our news channels have also been compromised,", the company said.
The exchange is no longer accessible it seems, on the Livecoin.net site, there is simply a warning message stating that the trading platform has lost control of its servers and is doing all that it needs. 'she can to solve this problem.
"ATTENTION!!!

Dear clients, we ask you to stop using our service in all meanings: don't deposit funds, don't trade, don't use API.

We are under a carefully planned attack, which has been prepared, as we assume, over the last few months. We lost control of all of our servers, backend and nodes.

Thus, we were not able to stop our service in time. Our news channels were compromised as well.

At the moment, we partially control frontend, and so we're able to place this announcement. We're fighting hard to get back our servers, nodes and funds, we're working 24/7.

News and next update will come up in the next few days. We're working in contact with local police authorities. We really do our best to overcome this issue."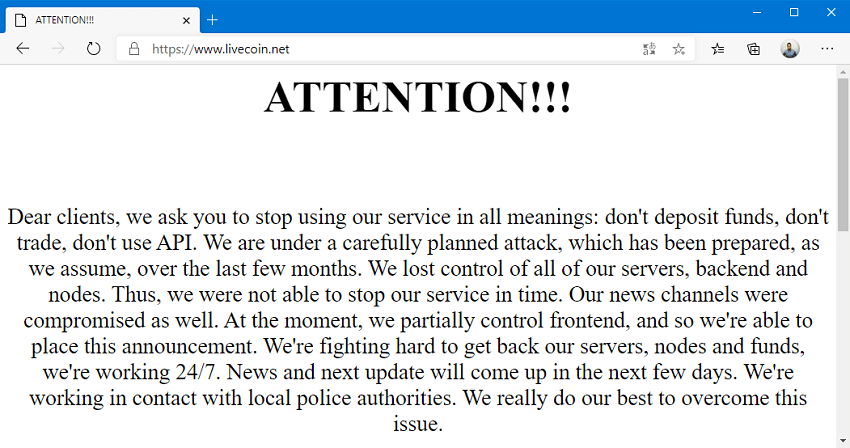 The Livecoin bitcoin exchange typically trades $50 million in daily volume, this volume rose to over $800 million indicating that something abnormal was going on within the trading platform.
The prices of Bitcoin and other cryptocurrencies have risen significantly due to hackers who have taken control of Livecoin servers.
Bitcoin BTC price rose from $23,000 to over $450,000!
Ethereum price rose from $600 to $15,000 and Ripple price rose from $0.27 to over $17 on Livecoin.
A hack that is reminiscent of Cryptopia or other cryptocurrency thefts suffered by small crypto exchanges that do not always have the adequate security measures to protect their servers and especially the Bitcoin BTC and crypto funds of users.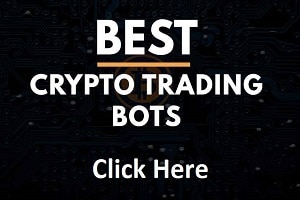 This Livecoin hack will certainly be costly for some users who will have left their BTC and cryptocurrencies on this exchange.
Due to its small size, the trading platform certainly does not have the money to refund funds that may have been stolen by hackers.
An attack that has certainly been planned for months, the team said in a statement posted on the site.
Hackers who chose the Christmas holidays to attack this crypto exchange, Ivona Zlatova, CEO of Livecoin, has yet to make a statement regarding this ongoing hack.
It is safer to store your bitcoins and cryptocurrencies on a secure crypto wallet like the Ledger Nano X.
TO READ ALSO: