Altcoin News
Lionel Messi confirms a transfer to PSG is a possibility, Paris Saint-Germain Fan Token price soars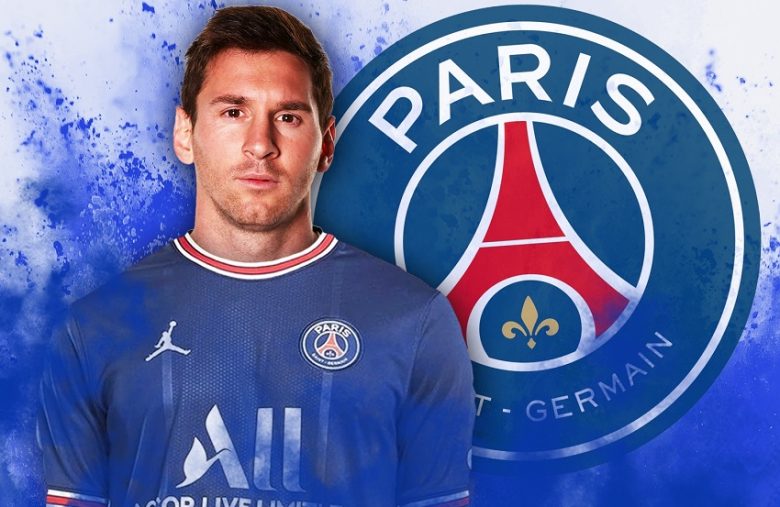 In tears, football star Lionel Messi has confirmed his departure from FC Barcelona and is expected to join Paris Saint-Germain (PSG).
Different news channels report a medical visit that was to take place on Sunday or Monday morning in Paris, France.
During a press conference, Messi did indeed confirm that his transfer to PSG is a possibility:
"Paris Saint-Germain is a possibility, yes. So far nothing is confirmed, I have received a lot of calls after Barcelona's statement. We're talking about it," he said.
A news that surprised the world of football, and especially the millions of fans of the football legend.
The cryptocurrency industry was also affected by this major new sport, the price of the Paris Saint-Germain Fan Token (PSG) soared.
At around $21 on August 4, the PSG Fan Token is currently around $42 on Binance!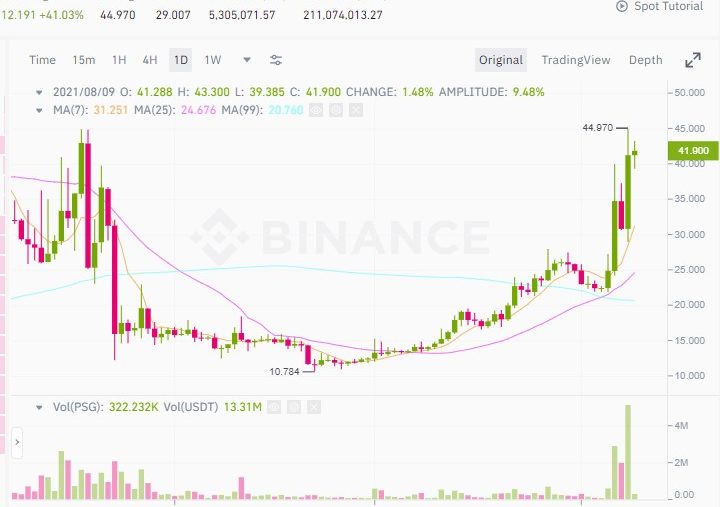 The PSG Fan Token was launched in January 2020 in partnership with the Socios.com platform which offers many fans tokens for popular football/soccer teams such as FC Barcelona, ​​PSG, Juventus, AC Milan, Atletico Madrid, Arsenal, Manchester City, AS Roma or Galatasaray.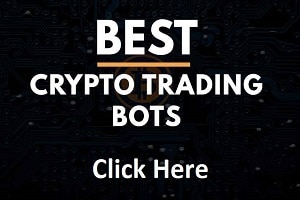 Crypto tokens have become a new interactive way to communicate with fans and engage them in the activity of football clubs.
The seemingly imminent transfer of Lionel Messi at Paris Saint-Germain therefore had a significant impact on the price of the PSG Fan Token.
The official confirmation of his arrival at PSG could certainly increase the price of this token even further.
We will therefore have to wait until Monday to probably have confirmation of the transfer of the football star to PSG, fans of Lionel Messi and Paris Saint-Germain are impatiently waiting for him.
You can buy PSG Fan Token on Binance with lower fees by benefiting from a 20% discount on trading fees thanks to our promo code: click here.
Make sure the promo code TKZE9RR1 appears in the Referral ID field.
TO READ ALSO: