News
Kryll passes $200 million traded with its crypto trading bots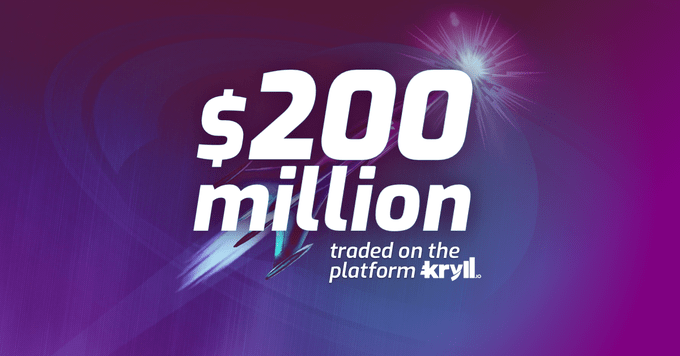 The figures announced by the automated crypto trading platform Kryll confirm the growing success of crypto trading bots and bitcoin robots with professional traders and the general public.
The crypto startup has just announced that it has exceeded the $200 million traded via automated trading strategies executed by its robots trader and BTC bots.
A trading volume traded by the Kryll crypto bots which notably doubled between April and July 2020, from $100 million to $200 million in July 2020!
A great success for this crypto startup which posted 318,000 dollars in volume traded in October 2018.
🚨 We've surpassed $200M volume traded through #Kryll strategies (total) 😱

How far we've come since #Kryll Alpha version in August '18 👇

(Total traded vol)
➡️ Oct '18 : 318K
➡️ Jul '19 : 18M
➡️ Apr '20 : 100M
➡️ Jul '20 : 200M

Thanks to our amazing community! 🙏 pic.twitter.com/KJ0wl5m9cq

— Kryll.io Automated Crypto Trading (@kryll_io) July 28, 2020
After a successful ICO in 2018 despite a bear market that was establishing itself in the crypto market, the crypto trading startup has therefore evolved a lot since then and is today harvesting the fruits of its work and the seriousness of its team, which constantly announces new developments on the platform.
Their KRL token will be listed on a new exchange next month.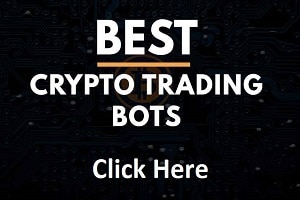 Kryll offers an automated crypto trading platform in English, French and Spanish that allows any trader or user to create their own trading strategies, which are then executed by crypto trading bots and bitcoin robots operating 7 days a week, 24 hours a day.
A trader can thus create a custom Binance bot to perform automatic trading of his bitcoins and cryptocurrencies stored on this crypto exchange.
Individuals increasingly attracted to Bitcoin robots
Bitcoin trading is attracting more and more the general public who can use the trading strategies made available on the platform's marketplace, thus making it possible to do social trading or copy trading for those who do not have time or skills to create an automated trading strategy.
Regarding the volume of the platform which is growing exponentially, Paul Collorafi, Marketing Director of Kryll, said:
"Kryll has seen a huge increase in its users in recent months. The platform offering ever more trading opportunities such as recently the possibility of trading leveraged tokens with FTX has been very popular.

The bar of $200,000,000 traded on exchanges has been crossed. We are very satisfied with these figures and the objective will be to continue this momentum by strengthening partnerships with blockchain players.

We are on the right track and now our task will be to do even better."
Bitcoin robots and crypto trading bots which should therefore attract more and more users with a growing adoption of cryptocurrencies and a crypto market which is on the rise.
If you want to know more about Kryll: click here.
TO READ ALSO: