Interviews
Interview with Sam Bankman-Fried, CEO of FTX crypto exchange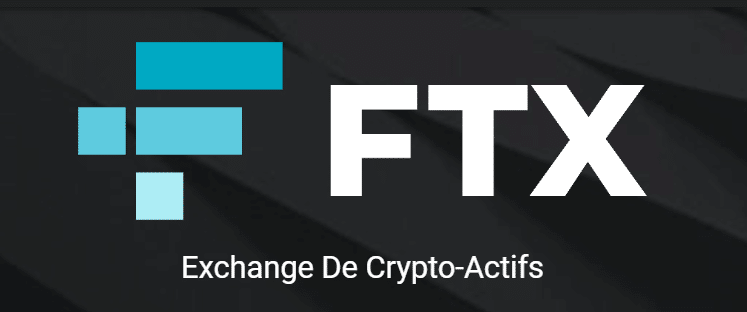 The recent launch of a futures contract allowing to speculate on the re-election of Donald Trump, the Trump 2020 futures contract, drew attention to the FTX exchange.
But there are many other trading services offered on its platform.
Futures, spot trading, OTC, leveraged tokens, index, options or trading competitions for its users.
A very innovative crypto exchange that has attracted Binance, which has notably invested in this promising crypto exchange as well as in its FTT token.
An interesting interview to learn more about this growing crypto exchange.
1. Can you introduce the FTX exchange team and tell us how this project was born?
FTX is a crypto exchange which was launched in April 2019.
Today, FTX offers spot trading, derivative assets (futures, options, MOVE contracts) as well as leveraged tokens.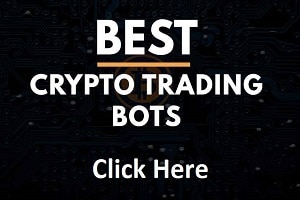 In terms of volume, FTX has a daily volume that varies between 500 million and +1 billion dollars depending on market conditions and is one of the most liquid exchanges.
FTX was created by Alameda Research, a quantitative trading company that manages more than $100 million in crypto assets and trades around $1.5 billion per day in the markets.
By trading on dozens of exchanges, Alameda has identified a number of recurring flaws in the crypto world and has decided to use its experience to create an exchange that addresses these issues.
The FTX team is made up of people from traditional finance as well as former engineers from Facebook and Google.
2. Bitcoin and cryptocurrency trading is becoming more popular with traders, how do you differentiate yourself from the competition and what are your flagship products?
There are several points on which FTX differs from other crypto exchanges:
A single collateral portfolio: Unlike other exchanges, FTX allows you to use only one collateral portfolio for all markets.
FTX accepts several assets as collateral: USD, USDT, BTC, ETH, FTT and BNB.
In practice, this means that you can deposit USDT into your account and shortlong BTC or any other asset available on the platform.
On other exchanges like Bitmex or Bybit, it is necessary to have BTC to be able to short/long.
Liquidation: The FTX liquidation system is unique in the crypto ecosystem.
The liquidations take place in three stages.
Initially, when an account approaches bankruptcy, FTX begins by reducing the position by sending reasonable size orders to the market to avoid liquidation.
If this is not enough and the account approaches bankruptcy, liquidity providers take over the position in their account to close it optimally.
Finally, FTX has an insurance fund to recover losses from an account that has gone beyond bankruptcy.
So there is no socialized loss on FTX like on other exchanges.
Everything on a single exchange: FTX wishes to centralize a maximum of products on the same platform.
FTX offers today: spot trading, futures, options, MOVE contracts and an OTC desk.
No need to multiply accounts on different exchanges to have access to all markets.
Leverage Token: Leverage tokens are ERC20 tokens that allow exposure to crypto with leverage without having to manage the associated risks: liquidation, margin and unrealized PnL.
You can for example buy BTCBULL which is a token which reproduces 3 times the performance of BTC.
Options: FTX offers options on BTC with an RFQ (Request for Quotation) system.
This allows all users to sell/buy options on BTC by choosing the expiration date and price of the option.
The options make it possible to cover and better manage the risk of positions taken on the spot market or on future contracts.
OTC: FTX has an over-the-counter (OTC) market.
There are no fees on OTC transactions.
The OTC can be used for both large and small transactions.
Index: FTX was the first exchange to create cryptocurrency index.
FTX has created several indexes: EXCH, DRGN, ALT, MID and SHIT.
These indexes are similar to traditional market indices, they allow you to express an opinion on the crypto market without having to speculate on a particular asset.
For example, if you think altcoins are going to gain in value but don't know which one to choose, you can speculate on the ALT index which is an index made up of altcoins with the most capitalization.
This allows you to diversify your portfolio by purchasing a single asset.
MOVE contracts: MOVE contracts are future contracts created by FTX, the expiration price corresponds to the difference in absolute value between the price of BTC at the start of the contract and that on the expiration date of the contract.
Take the example of a daily MOVE contract, say that at the start of the day BTC is at $1,000 and at the end of the day it is $1,100, the contract expires at $100.
If BTC had gone from $1,000 to $900, the contract would also have expired to $100, as the difference in absolute value is used for the expiration price.
This contract therefore allows you to speculate on the volatility of BTC, if you think the price will vary but you do not know if it will increase or decrease you can buy this contract.
Predictive markets: FTX has listed contracts for the 2020 US presidential election.
These are binary futures contracts.
Among them, TRUMP-2020, this contract expires at $1 if Trump wins the election and $0 otherwise.
If you think Trump will win the election, you can buy this contract, if you think he will lose you can sell it.
FTT Token: FTX has created its own FTT token, it is an ERC20 token.
It allows you to obtain reductions on trading costs, serves as collateral for all markets and allows you to receive socialized gains.
Trading competition: FTX regularly organizes trading competitions and rewards the best teams.
3.  Binance invested in FTX, beyond the financial contribution of this investment, are there other synergies with Binance which is also a competitor?
Apart from the financial contribution, Binance participates in the development of the FTX ecosystem by listing several of our tokens: FTT as well as all leveraged tokens.
In return FTX listed the BNB and accepts the BUSD.
In addition, Alameda Research provides liquidity on Binance.com, Binance OTC, and Binance.US.
Binance is both a competitor and a partner.
Together, we are helping to develop and improve the crypto markets.
4. Shitcoin index and Trump 2020, these products have clearly drawn attention to FTX, what success do you have with these products that are not seen elsewhere?
TRUMP was launched only a few days ago and has been very successful.
In less than 24 hours, there was already more than $500k in interest open on this contract.
We recently added other contracts for the other candidates in the United States election and they too are very successful.
Crypto indexes are very successful as they allow our users to diversify their portfolios by purchasing only one asset.
In terms of volume, there is around $5m per day on SHIT-PERP and 3.5m of open interest.
5. What does 2020 hold for FTX and its crypto trading product offering?
FTX wants to continue to innovate and offer new products whether in cryptos or predictive markets, we have lots of ideas and we want to release a new product per month at least!
We are always listening to our users so if you have any suggestion contact us!
If you want to know more about the FTX crypto exchange: FTX.com
TO READ ALSO: