News
Fidelity Investments nears Launch of Cryptocurrency Trading & Custody Platform in 2019!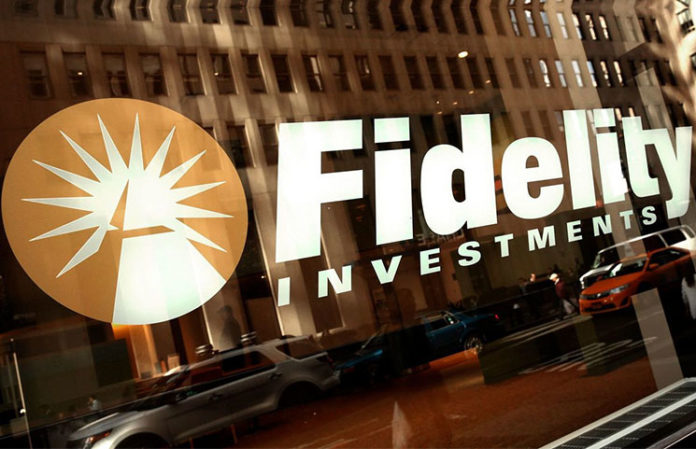 Fidelity Nears Launch of Cryptocurrency Trading & Custody Platform in 2019!
The launch of the Crypto Platform by Fidelity Investments is supposed to be in March 2019 but it still has to be confirmed.
About Fidelity Investments:
Fidelity Investments is a company that has been providing financial advice to investors for 72 years to manage their investment accounts.
There are $ 7.2 trillion dollars invested in shares through this platform and 23 million people use their services. Fidelity Investments offers calculators, research services and other tools that help investors make better decisions, plan, analyze and track their funds and create better investment strategies.
From its website, users can receive advice every day at any time.
Since mid-2017, Fidelity has worked together with Coinbase to allow its users to check their cryptocurrency portfolios from their platform, however users could not yet buy or sell cryptocurrencies. But this is about to change.
"This is an important change. Bitcoin, Litecoin, Ethereum and others are an important part of this. " Hadley Stern, SVP of Fidelity Labs, August 11, 2017.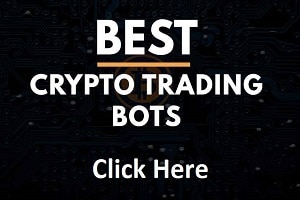 About Fidelity Digital Asset Services:
Recently, Fidelity announced the creation of a new section of its company dedicated to offering financial services for crypto-tenders called Fidelity Digital Asset Services.
The availability of Fidelity Digital Assets services is scheduled to begin in early 2019 and is headquartered in New York. The following services will be offered:
Cold crypto portfolios: The funds will be stored in hardware physically disconnected from the internet so that the investments are in a safe space. In addition, these cold wallets will be distributed in different locations, thus avoiding the possibility of hacking.
Services for crypto trading: Fidelity will connect users with existing exchanges, facilitating their access to investments in Bitcoin and cryptocurrencies.
Abigail Johnson, President and CEO of Fidelity Investments said that this service is part of a broader plan to make it easier for all investors to understand and use the assets issued within Blockchain. The decision of this leading institution of finance, could influence the decision of those who are still skeptical about Bitcoin, in addition to open the doors to institutional investors to get closer to Bitcoin.
"With this, the institutional demand of the asset category is recognized," said Tom Jessop, founder of Fidelity Digital Assets. "Our clients are thinking of this as a type of assets that can be invested in,"
Institutional Investment in Crypto
Fidelity is not the only institutional fund management company that seeks to provide its clients with access to cryptocurrencies. Bakkt is a platform that seeks to provide security to institutional investors by investing in cryptocurrencies and whose launching will take place in November, 2018.
The existence of these institutions that facilitate and ensure the investment in Bitcoin, Ethereum and the other cryptocurrencies is important because the more dollars are invested in cryptocurrencies, the more their capitalization in the market will grow.
The cryptocurrency industry needs institutional investments to continue its growth and development. To date, the development of Bitcoin has been impressive and that still does not have the support of the greatest players in the economy.
The integration of institutions in the cryptocurrency trading is only a matter of time. And when this happens, the development of Bitcoin and cryptocurrencies will expand even more.
If Fidelity invests 5% of its funds in crypto, the capitalization of Bitcoin doubles.
Fidelity Investments is a major investment company in the United States whose decisions have a high impact on the market.
It recently announced the launch of a platform to facilitate its users the investment in cryptocurrencies.
Against this, the CEO of Binance, one of the most important exchanges of cryptocurrencies, Changpeng Zhao, said that if Fidelity invested in cryptocurrencies, there could be substantial changes in the market capitalization of cryptocurrencies.
"What would happen if a fund like Fidelity allocates 5% of its portfolio in crypto?" CEO of Binance, Changpeng Zhao.
5% of Fidelity's funds is equivalent to $ 350 Billion dollars. If this investment were made, it would double or even triple the market capitalization of the entire crypto space.
In addition, it is very likely that other investment funds will begin to follow in their footsteps.
Even Jeffrey Wernick, Bitcoin investor, suggests in an interview with Crypto Insider that everyone, from large companies to private individuals should do the same and have 5% of our funds invested in Bitcoin.
So, having Fidelity Investments launching their crypto platform in 2019 and a potential Bitcoin ETF at the end of 2019 should bring a wave of new institutional investors into Bitcoin and cryptocurrencies!
It might the events that will trigger a new bull market for Bitcoin and cryptocurrencies.
Read our article about Bakkt launch in 2019:
https://bitcoincryptoadvice.com/bakkt-should-be-launched-early-2019
TO READ ALSO: