News
Ethereum Wallet MyEtherWallet releases its New MEW V5 Version!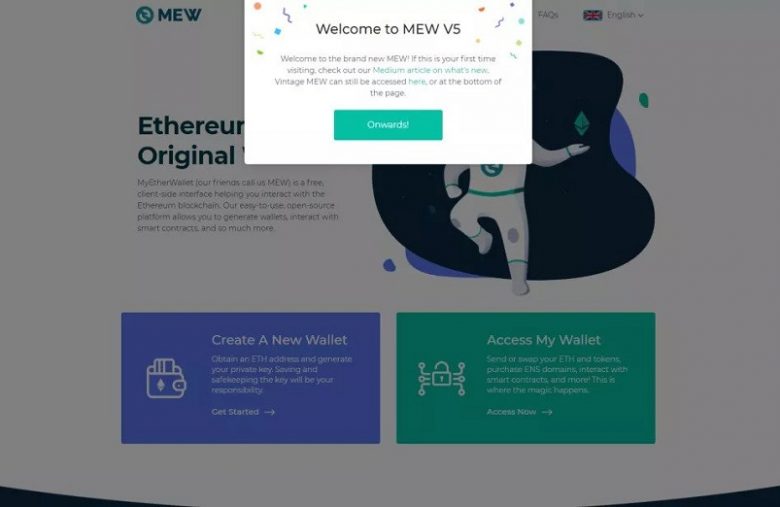 Ethereum Wallet MyEtherWallet releases its New MEW V5 Version!
It also integrates the Changelly crypto exchange to facilitate the purchase of cryptocurrency on its new MyEtherWallet site.
MyEtherWallet announced on its Official Twitter Account, the release of the new GUI: MEW V5.
For those who do not know it, MyEtherWallet is one of the most complete Ethereum wallets used by the crypto community because it makes it easy to store and secure all Ethereum ERC20 (and not only) tokens.
And the Ethereum token (ETH) of course!
MyEtherWallet is an Ethereum Wallet with which you can interact using the tools offered by the web interface of the same name.
It is compatible with the most famous crypto wallets such as Ledger, Trezor and BitBox.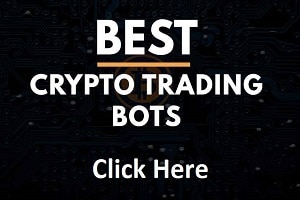 In 2018, MEW saw the beginning of several features, including the exchange between ERC20 and Bitcoin tokens and the possibility of buying Ethereum via FIAT currencies, especially in Euros or Dollars using Mastercard and VISA credit cards thanks to to the service offered by Simplex.
With today's update, MEW V5 offers a redesigned and much more user-friendly web interface.
Let's see what's new!
Ethereum portfolio MyEtherWallet releases its new version of MEW V5!
One of the major new features of MEW v5 is the completely redesigned web interface.
The goal?
Make the user experience easier, but not only.
The new Web interface has been redesigned to be used on different devices: desktops, tablets and smartphones.
The attractive new graphics make using the crypto wallet for beginners much more intuitive, and easier for those already familiar with MyEtherWallet.
Access to the crypto wallet has also been simplified, making it even more intuitive to use the safest tools to access MEW, either via a hardware portfolio or the MEWConnect mobile app.
Once connected, we note the main graphical updates.
In fact, the address is clearly visible and its own details on the right.
Left-click on a toolbar to access the most advanced features, such as Token Exchange, Smart Contract development and deployment tools, and a dedicated Dapps section.
Unlike the old version, once connected, it will no longer be necessary to reconnect at each screen change.
Another news concerns notifications.
Indeed, MEW V5 will inform you of the status of your transaction in the section of the same name under the bell icon.
New partners and integrated crypto exchanges:
In today's crypto exchange section you will find a new partner: Changelly!
It is an exchange with the main cryptocurrencies, now directly integrated with MEW v5.
Thanks to Kyber, Changelly, Bity and Simplex.
MyEtherWallet can finally be considered as a gateway to truly complete crypto-currencies on all fronts.
You can buy a crypto from the FIAT currency, exchange an ECR20 token between them or Ethereum, or Bitcoin and other currencies.
Adding new token and SafeSend management:
MEW has always been considered the crypto wallet of choice in the management of ERC20 tokens, because it allows to manually add all the tokens present on Ethereum.
Starting today, the addition of tokens will be even easier.
You no longer need to manually add the contract number, decimals and symbol.
Just look for the token in the appropriate section and add it to those that will appear.
Of course, the manual option for more "exotic" chips is also present.
MEW V5 also integrates SafeSend.
An anti-fraud function developed by Coral Protocol.
SafeSend redirects outbound funds to a Smart contract while the Coral protocol verifies the trustworthiness of the recipient's address.
In this way, you can prevent users from accidentally sending funds to a potential fraudster.
More security then!
These are the main new features of MEW V5, but a number of improvements have also been introduced for developers and back-end.
Please refer to the official statement on their MyEtherWallet Twitter account.
In any case, it is a nice new version for MyEtherWallet, much clearer and reassuring than the old version that did not always give confidence to beginners.
Check out the new version: https://www.myetherwallet.com