Altcoin News
Ethereum price surpasses its last record price of 2018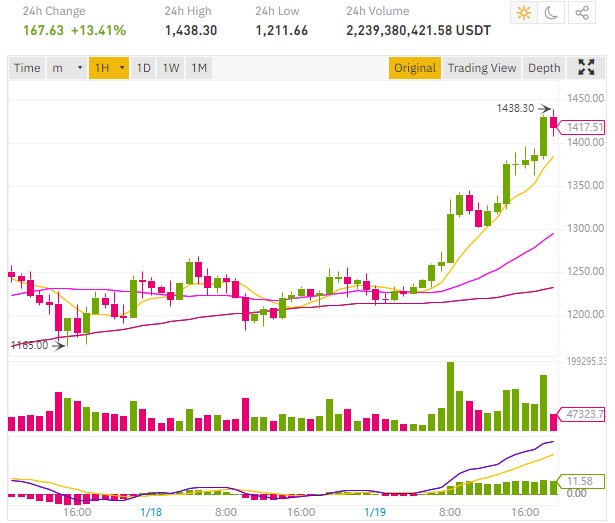 After the Bitcoin BTC price which largely exceeded its last record price of 2017, the Ethereum price has finally done the same by exceeding 1430 dollars on Binance and Kraken.
The Ethereum blockchain consolidates its second place in the ranking of the most important cryptocurrencies on the market, its network is the most used by decentralized applications as well as by DeFi decentralized finance.
Ethereum launched its transition to Ethereum ETH 2.0 last December, which should move the network from proof of work mode to proof of stake.
As this term suggests, the network will rely on ETH token staking to validate transactions on the Ethereum blockchain.
A transition launched successfully and which will take time before switching the entire network to proof of stake mode.
With a BTC price that is breaking records, the Ethereum price will have taken a long time before finally exceeding its last highest price of 2018.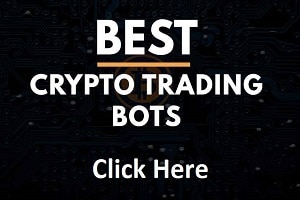 The Litecoin LTC price also has some margin before breaking its last ATH of 375 dollars at the end of 2017.
XRP price is still at its lowest, as a result of the upcoming trial between the SEC and Ripple.
The fact that the ETH price breaks its last high of 2018 should drag the rest of the altcoin market with many still far from their highs of early 2018.
Price increases that are done in stages, BTC first, then come the most important cryptocurrencies like ETH or LTC.
The rest of the altcoin market should therefore benefit from the rise in large caps soon, so we will see which crypto projects resurface in 2021.
New blockchain projects like Polkadot (DOT) or LINK are also breaking price records, Polkadot which is now already part of the top 5 of the most important cryptocurrencies on the market.
This rise in the Ethereum price should lead more and more people to staking Ethereum, crypto exchanges like Binance or Kraken already offer their users to staking their ETH tokens.
Crypto trading is also attracting more and more traders as well as the general public who can now accumulate ETH tokens through automatic trading, with crypto trading bots like those on the Kryll platform.
With a crypto market in full swing and expected to continue to rise in the coming months, JPMorgan bank estimates that Bitcoin price must rise to $40,000 for the bullish movement to continue.
TO READ ALSO: