News
Ethereum ETH 2.0 in November 2020?

The launch of Ethereum ETH 2.0 is eagerly awaited by the crypto community, especially since it will be possible to do Ethereum staking.
You will need a minimum of 32 ETH tokens to do Ethereum staking or participate in an ETH staking pool.
In a recent article, we mentioned that more than 80% of ETH tokens seem intended for Ethereum staking.
However, we must first switch from ETH 1 to ETH 2, switch from proof of work to proof of stake, which is not an easy task and takes a lot of time and IT development.
Like any large IT project, there are delays and therefore ETH 2.0 is still not ready even though the developers initially thought they could launch it all in July 2020.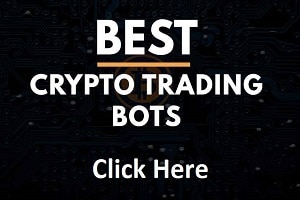 It's July 2020, ETH 2.0 is indeed not a reality and the debate has therefore resumed on a possible launch date.
We are therefore seeing various statements from the main Ethereum developers who are currently working on ETH 2.0.
While Ethereum developer Justin Drake recently gave a date of January 2021 for the phase 0 rollout, developer Afri Schoedon believes phase 0 will be ready to launch in November 2020.
In an interview on Medium, Afri Schoedon explains why he considers that this launch should be possible at the end of 2020 and states:
"The Ethereum 2.0 beacon chain will launch in November, unless we find serious bugs in the clients or the protocol. I'm between Vitalk and Justin with my guess here, I don't think we necessarily have to delay Ethereum 2.0 in 2021 unless we find some critical issues.

We are on the right track for a launch at the end of 2020. Currently, at least five clients are implementing the latest version of the Ethereum 2.0 specification.

The currently running Altona testnet appears to be stable, with four clients in Genesis and adding a fifth with Lodestar. This allows us to prepare very soon for the launch of the official Medalla multi-client testnet, which would mark the last step towards a launch of the Ethereum 2.0 mainnet."
Encouraging statements for a crypto and Ethereum community that is starting to find time long, the vagaries of IT development.
It will be noted that many blockchain and crypto projects have still not completed anything after years of development.
The Omisego project (OMG Network), for example, started its tests on mainnet after three years of development.
It is imperative for Ethereum to switch to ETH 2.0 in order to resolve its saturation problems in the face of ever-increasing demand, especially with the growth of DeFi decentralized finance which represents 97% of Ethereum Dapps activity!
We must also not forget that the Ethereum blockchain represents 80% of smart contracts.
Another part of Ethereum fans are also looking forward to Ethereum staking which will allow any ETH holder to make money just by doing ETH staking and generating passive income with their 32 ETH tokens.
November 2020 is therefore the new date in mind for all those who are waiting for this ETH 2.0 launch, let's hope that this date will be the right one.
An Ethereum price currently around 326 dollars.
TO READ ALSO: