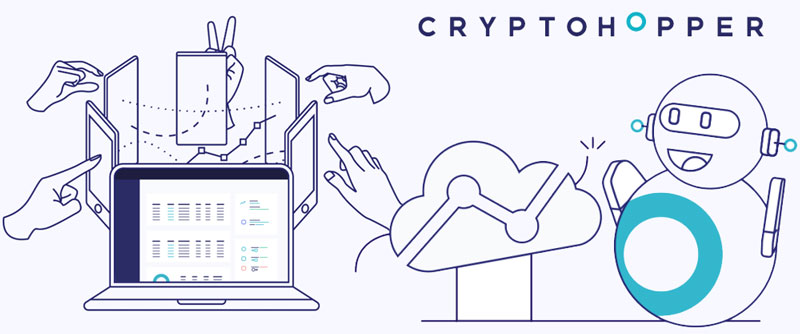 Cryptohopper is one of the most well-known crypto bots on the automated crypto trading market and notably present in our review of the best crypto trading bots 2020.
In this Cryptohopper review 2020, we will therefore focus on the features, advantages, disadvantages and prices of its Bitcoin robots and crypto bots.
Competition is growing in Bitcoin automated trading and crypto bots, this automated crypto trading platform offers professional trading robots as well as a marketplace.
Let's dive in this crypto trading bot review.

These crypto bots and the Cryptohopper automated trading platform were launched in 2017 and announce more than 140,000 users.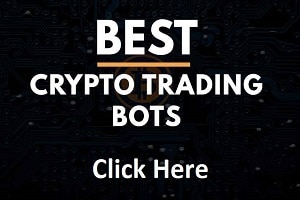 Cryptohopper offers cloud hosted trading robots and Bitcoin bots, so you have nothing to install on your computer.
The platform is in English only and has a marketplace with trading strategies for free or for rent to do copy trading.
Crypto bots that work 24/7 and therefore automate buy and sell orders for Bitcoin or other cryptocurrencies.
What are the main functions and options of the Cryptohopper trading robot?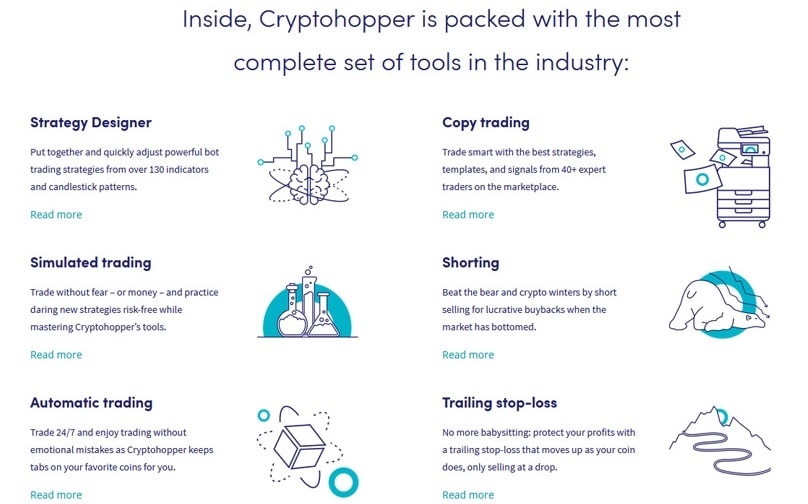 Automatic Trading
Exchange Arbitrage
Market Making Bot
Mirror Trading
Trailing Stops
Shorting
Market Orders
Paper Trading
Strategy Designer
Technical Analysis
Backtesting
Bear Market Tools
Technical support by ticket system, Telegram chat group and Facebook page.
Which crypto exchanges are integrated on Cryptohopper?
11 crypto exchanges are integrated to Cryptohopper: Binance, Binance US, Coinbase Pro, Bittrex, Huobi, Kraken, Kucoin, Poloniex, Bitfinex, OKEx and Bitvavo.
With an API key, you will therefore be able to connect your accounts on these crypto exchanges so that the Cryptohopper crypto bots can place buy or sell orders for you.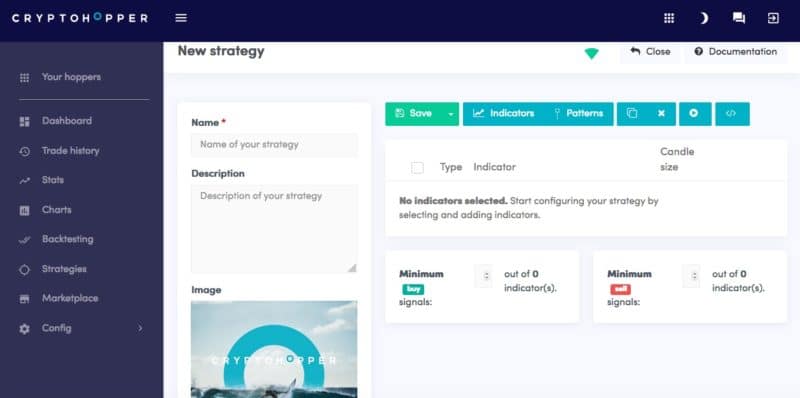 Just create an account on Cryptohopper, a free 7-day trial allows you to test the platform's crypto bots.
Cryptohopper offers an interface in drag and drop mode.
Everything is hosted at Cryptohopper, you have nothing to install on your computer.
In order to create your crypto bot or Bitcoin robot, you will therefore drag elements in order to gradually build your trading strategy that the crypto bot will have to execute automatically.
Over 30 indicators and over 90 candle models.
So you need a minimum of knowledge in trading strategies in order to create one with the interface.
With an API key, you will be able to connect your account on Binance or one of the other crypto exchanges available on Cryptohopper.
You can do automatic trading with Bitcoin but also Ethereum, Ripple XRP and other altcoins available on crypto exchanges connectable to the Cryptohopper interface.
You can follow your trading strategies on your smartphone with the iOs or Android app.
There is also a Hopper Academy for novice traders with videos and tutorials to help them learn about cryptocurrency trading or using crypto bots.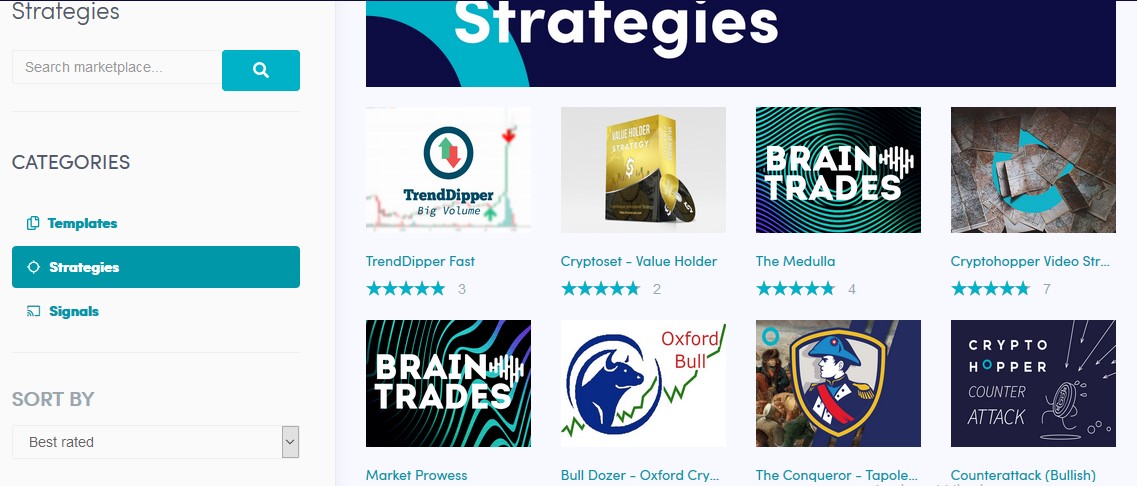 Cryptohopper automated crypto trading platform offers a marketplace where it is possible to use trading strategies or trading signals from professional traders.
There is also mirror trading which is akin to social trading and copying what another trader is doing or following his signals.
Some strategies are free and some others are not, successful trading strategies come at a price if you want good results.
If you do not have trading knowledge or do not have time to create one, then you can use a strategy already made and ready to use.
Copy trading and social trading are increasingly popular, especially in Bitcoin and cryptocurrency trading.
What are the prices on Cryptohopper?
Cryptohopper works with monthly subscriptions ranging from $19 to $99.
You can pay by PayPal, credit card or cryptocurrency like Bitcoin BTC.
There is a free 7-day trial offer that allows testing the platform and the crypto bots.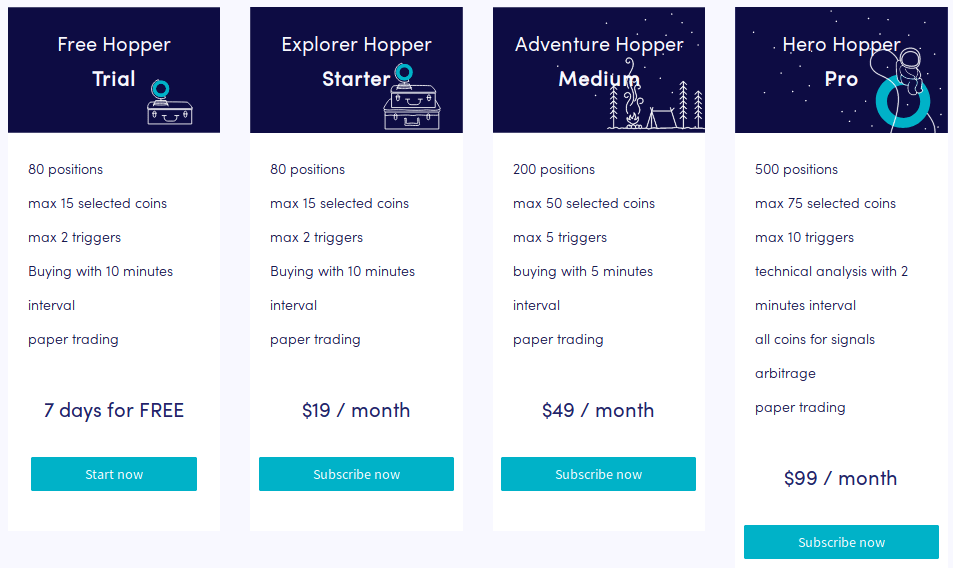 If you want to test the crypto bots on Cryptohopper for free: click here.
Pros and Cons of Cryptohopper
Benefits
Drag and drop interface
Arbitration and market making functions
Many integrated crypto exchanges
Marketplace and copy trading
Hopper Academy with tutorials
7 day free trial
Disadvantages
Platform only in English
If you want to create a free account and try Cryptohopper: click here.
Conclusion
Cryptohopper is therefore a rather complete automated crypto trading platform with a drag and drop interface, numerous integrated crypto exchanges, an iOs and Android mobile application.
But also a marketplace with trading strategies made available in order to do copy trading using the skills of professional traders.
An automatic crypto trading platform and crypto bots that can be used by novice traders but who still need to have some basic knowledge so that they can more easily create a Bitcoin robot.
The platform is only in English, it is therefore necessary to master this language to use the Cryptohopper crypto bots otherwise you can try the Kryll platform which is available in other languages like Spanish or French.
You can also see our review of the best crypto bots 2020: click here.
TO READ ALSO: