News
Crypto.com partners with Circle to enable USD dollar deposits and withdrawals
Crypto.com is one of the leading cryptocurrency exchanges and best known for its crypto debit cards which are very successful in the US, UK and around the world.
In order to facilitate USD dollar deposits and withdrawals from its clients' accounts, crypto.com has partnered with the Circle company.
Users will be able to make deposits in USD dollars which will be credited with Circle Company USDC stablecoins, a conversion rate of 1:1.
Customers making deposits in USD will therefore receive an equivalent amount in USDC in the Crypto.com app and exchange.
The option working in reverse order to withdraw USD dollars from his bank account.
Crypto.com clarifies that it does not charge a fee for USDC deposits, but banks may apply a processing fee.
Another important clarification, this option will not be available everywhere, USDC bank deposits will not be available in the United States and Brazil.
Kris Marszalek, Co-Founder and CEO of Crypto.com, said: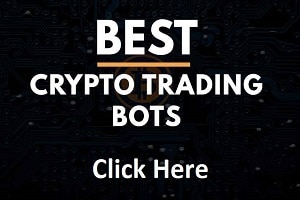 "Historically, transferring fiat to and from crypto platforms has been a difficult process. Our partnership with Circle is another example of our commitment to working with the best partners in the industry to provide safe, reliable and easy money transfer solutions to our customers around the world."
Jeremy Allaire, Co-Founder and CEO of Circle, commented:
"This partnership will fuel the adoption of crypto globally and is another example of how innovators continue to break down barriers between traditional finance and the future of payments.
We are delighted to partner with Crypto.com, which has an impressive track record of success and a large, diverse and dedicated global user base."
With this new feature, crypto.com wants to make it easier for its customers to deposit from their bank account, although it is not aimed at U.S. customers, this option should be of interest to many users who hold dollars in accounts in various countries.
Remember, with our promo code, you get $25 as a welcome gift if you order one of crypto.com's Bitcoin debit cards: click here.
TO READ ALSO: