News
Crypto.com announces that Visa has approved the launch of its Visa MCO Cards in Europe!
Crypto.com announces that Visa has approved the launch of its Visa MCO Cards in Europe!
A big news for Crypto.com (formerly Monaco) which gets from Visa the green light to launch its crypto bank cards in Europe.
Europe is a market of size and importance to compete with Wirex which is well established with its bitcoin and cryptocurrency debit cards.
The big news has been announced on the Crypto.com blog.
The announcement indicates that interested persons can register to apply for Visa MCO for Europe.
Coming to🇪🇺🇬🇧! https://t.co/vCNztATkNg is excited to announce that our MCO Visa Card has received the green light for launch in Europe! Another step towards our mission of accelerating the world's transition to Cryptocurrency. Find out more: https://t.co/RL94DB7Zys pic.twitter.com/BAZKoZdhBK

— Crypto.com (@cryptocom) October 25, 2019
"To order a card, iOS and Android users can download the app, select the desired card, and perform a three-minute integration process to register."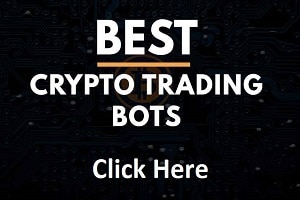 Crypto.com who would like to thank the community that supported Monaco and Crypto.com throughout its negotiations with Visa to obtain the sesame and to be able to launch Visa MCO cards in Europe.
Monaco Cards, which initially thought it could easily obtain Visa's authorization and launch its crypto bank cards in Europe but had the unpleasant surprise of being denied its request.
It's now done, Crypto.com has the final green light to go to Europe and distribute its Visa MCO cards.
Users of Visa MCO crypto bank cards will be able to change their cryptocurrency like Bitcoin BTC, Ethereum, XRP, etc … in Euro, Pound Sterling GBP for example.
Spending Bitcoins and Cryptomoney directly with a credit card is actually handy.
Crypto.com also states that users will earn up to 5% cashback on their daily transactions wherever Visa is accepted.
Crypto.com, which advertises more than one million users on its platform and is headquartered in Hong Kong.
The MCO price, which of course rose by 7% following this announcement for Crypto.com and Visa MCO cards that have the green light for the key European market.
Read our tutorial guide about the best Bitcoin and Cryptocurrency bank cards.
TO READ ALSO: