Bitcoin News
Coronavirus/Covid19 crisis, lockdown, fall of stock markets, Bitcoin price loses $1,000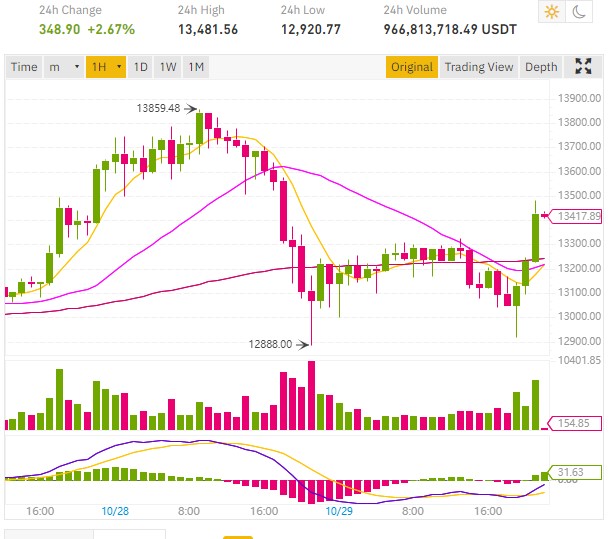 Bad day yesterday for the Bitcoin price which lost around $1000, going from 13,859 to $12,888 on Kraken.
While many hoped to see the BTC price reach the symbolic figure of $14,000, the Coronavirus/Covid19 crisis, the lockdown in many countries and the fall in the stock markets have cooled the euphoria that reigned in the Bitcoin community.
The bad figures concerning the Coronavirus/Covid-19, whether in the United States or in many countries like France or Germany where the epidemic is starting again sharply on the rise, caused a drop in world stock markets with a Bitcoin BTC price which has ended up following the downtrend.
A Bitcoin price which however rose to its highest levels for several years, after its fall from the top of its 20,000 dollars which had led the cryptocurrency market into a long bear market.
A price of Bitcoin which had increased by 20% over the last 30 days and which had risen above $13,000 for the first time since 2018!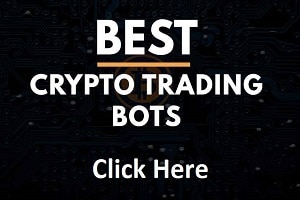 A nice correction therefore for the Bitcoin price which has stabilized above $13,400.
Altcoins in the red
Logically, the altcoin market is also in the red.
Alternative cryptocurrencies had not kept up with the recent rise in the price of BTC and therefore suffered an even greater drop as a result of the drop in Bitcoin.
The Ethereum price dropped from $410 to $380.
Litecoin LTC price fell from $60 to $54.
Ripple XRP price fell from 0.256 to 0.24$.
The LINK price from $12.45 to $11.15.
The Tezos XTZ price currently around $1.97!
Smaller cryptocurrencies are taking the hit like the Swipe SXP price which fell to $0.84 yesterday.
The Cardano ADA price is holding up well and currently sits around $0.10.
A Tomochain price (TOMO) and a Digibyte price (DGB) which are them in the green.
A crypto market that remains more than optimistic, however, thanks to recent positive news about Bitcoin that will notably be integrated into PayPal, which has 346 million users.
Paypal which could thus play an important role in the adoption of crypto-currencies with all its customers who will therefore be exposed to BTC as well as Ethereum, Bitcoin Cash and Litecoin.
A Bitcoin price which must therefore first break the level of 14,000 dollars to hope to be able to return to its last ATH of 20,000 dollars.
Automate your BTC trading with the

best crypto trading bots

and Bitcoin robots:

Click here

to find out more.
TO READ ALSO: