Exchange News
Effects of Rising Bitcoin Price, Coinbase Has Over 43 Million Users
With a Bitcoin BTC price reaching $42,000 at the start of January and an Ethereum price approaching $1,500, there are more and more traders, individuals and professionals investing in cryptocurrencies.
The first players to take advantage of this increase in activity in Bitcoin investing and trading are of course cryptocurrency exchanges like Binance, Coinbase or Kraken.
The Coinbase site, which announced a few months ago that it has more than 30 million users, says it now has more than 43 million customers worldwide.
The page on his site that gives detailed figures on the company also states that the amount of assets stored on Coinbase has exceeded $90 billion!
A crypto trading platform that is primarily aimed at individuals by offering an easy-to-use interface to quickly buy BTC or other altcoins offered on its exchange.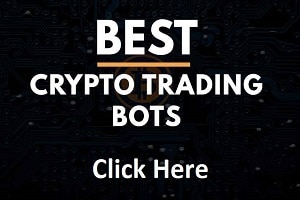 Coinbase, on the other hand, charges much higher fees than its competitors, more than 1% fees on Coinbase against 0.16% on Kraken for example.
Despite these costs, success is awaited for the American trading platform which is therefore targeting an IPO in the coming months against a background of the Bitcoin bull run.
The company has announced that it has filed an IPO with the SEC, an IPO that would raise additional funds and continue its development.
Coinbase already has more than 1,200 employees, the increasing adoption of Bitcoin by the general public has made it possible to carry its presence in more than 100 countries thanks to these 43 million verified customers, without knowing however how many are active.
The development of DeFi decentralized finance has also attracted a large number of new retail and institutional investors who wish to invest in these new booming crypto-assets.
Tokens like Aave, SNX, Yearn Finance YFI, Uniswap UNI are recording impressive price increases.
Another element to highlight, the development of automatic trading via Bitcoin robots and crypto trading bots increasingly modern and efficient, Kryll is experiencing significant growth in its activity.
Automatic trading tools that notably facilitate retail investors access to Bitcoin trading via copy trading.
The arrival of institutional investors who buy Bitcoin by the billions of dollars has clearly pushed the BTC price towards new record prices, with the effect of arousing the general public who are re-interested in cryptocurrencies.
A crypto market and ecosystem that should therefore continue to grow in the coming months, with more and more new customers for crypto exchanges.
TO READ ALSO: