Bitcoin News
On CNBC, Billionaire Paul Tudor Jones confirms how much he invested in Bitcoin BTC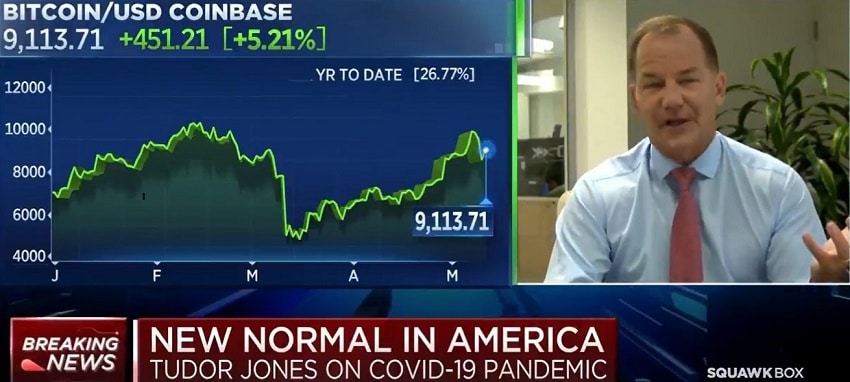 The other day, famous hedge fund manager Paul Tudor Jones, said in an interview with Bloomberg that he has bought Bitcoin as a protection against inflation.
Inflation that threatens with the current economic crisis caused by the Coronavirus/Covid19.
In another television interview on NBC, on Squawk Box, Paul Tudor Jones therefore confirmed how much he has invested in the speculative asset that is Bitcoin.
Referring to the current economic crisis and that of the Coronavirus, the billionaire investor indicated that the dollar is for him a wasting asset that is losing its value.
For him, Bitcoin is a big speculation and therefore an opportunistic investment opportunity that must be seized.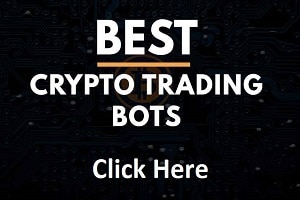 However, Paul Tudor Jones indicates that he has invested only a small part of his portfolio of course, he mentions 1% and thinking a little more, he specifies that it is almost 2% of his capital that he therefore has placed in Bitcoin.
"This is great speculation. I have something like … just over 1% of my Bitcoin assets. Maybe it's almost 2. It seems to be the right number right now."
"Well, #COVID19 happened. And the great monetary inflation happened," says Paul Tudor Jones on why he now believes in #bitcoin. He says he has just over 1% of his assets in #btc. "We're watching the birthing of a store of value." pic.twitter.com/Hm8hWyqX1U

— Squawk Box (@SquawkCNBC) May 11, 2020
If Paul Tudor Jones' fortune is estimated at $5 billion, that means he was able to invest $100 million in Bitcoin BTC.
The billionaire who had specified that he likes to invest in futures products like Bitcoin futures therefore.
Given dead hundreds of times, Bitcoin is still here and Tudor Jones rightly points out that this is a sign that more and more people are trusting this asset and are investing their money.
"With each passing day, this bitcoin survives, confidence grows." he says on CNBC
This is just what the famous trader of the 80s has just done, who remains a fan of classic gold but who is beginning to be seduced by the Bitcoin cryptocurrency.
Still, many investors and hedge fund managers could follow in the footsteps of Paul Tudor Jones and invest in Bitcoin as Arthur Hayes pointed out in a message on twitter.
A Bitcoin price currently around $8,605 a few hours after its halving!
A Bitcoin price that took a slap this weekend, falling $1,600 in a few minutes, read our article about this Bitcoin price dump: click here.
TO READ ALSO: