News
Cboe resubmits its application for approval of a Bitcoin ETF
We recently reported that Cboe has withdrawn its request to change rules for a Bitcoin ETF listing.
However, the request was redone by the same parties at the end of January 2019.
The US Securities and Exchange Commission has already denied Bitcoin ETF requests for the past year, but it seems no one wants to abandon that idea, considering that an ETF can make a lot of difference to the crypto market. Recently, the Winklevoss brothers demonstrated that they were determined to achieve this long-awaited approval and it was just after that that Cboe made a new request with VanEck and SolidX to get the ETF listing.
According to Gabor Gurbacs, CEO of VanEck, proponents worked hard to study and revise the proposal. Earlier application was temporarily removed because of US government closure
Many believed that the decision to remove the request from the SEC could bring a bear wave to Bitcoin. Luckily that did not happen, even if the market had a fall, it had no direct link to Cboe's decision.
The Bitcoin ETF race!
Cboe's new order for a Bitcoin ETF came days after the NYSE decided to launch an ETF with Bitwise support. To date, no details about the legal status of this application have been revealed.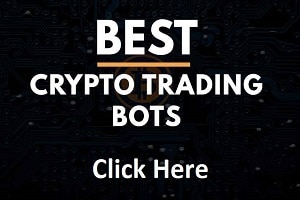 Cboe and NYSE are now the two main competitors in the race to launch the first Bitcoin ETF in the US. However, neither party has published the application in the Federal Register, which means that the SEC has not been notified of the applications and can not commence an evaluation process.
After the application is listed in the Federal Register, the SEC has 240 days to decide whether to approve or reject the proposal. During this period, the Bitcoin community will keep a close eye on the positive impact that the ETF can bring, especially when it comes to bringing more institutional investors to the Crypto Market.
In the end, a potential Bitcoin ETF could happen end of 2019 then.
Cboe already offers Bitcoin Futures and seems to be well positioned to get a Bitcoin ETF approval by the SEC.
You can read our article about Bitcoin Futures here: https://bitcoincryptoadvice.com/what-are-bitcoin-futures
TO READ ALSO: