Bitcoin News
BTC halving fomo, Bitcoin price rises above the symbolic price of 10,000 dollars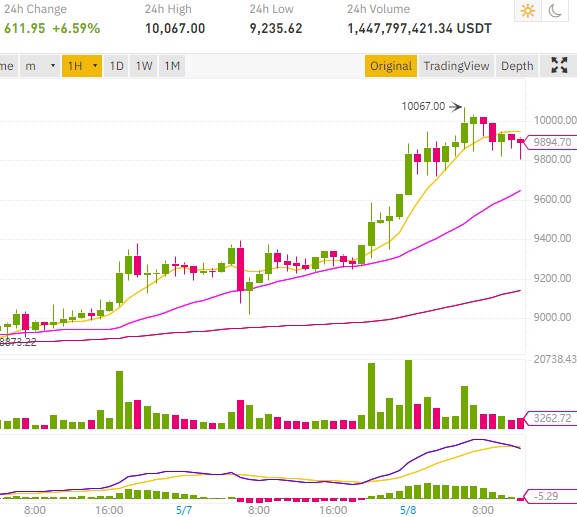 The Bitcoin BTC price rose to 10067 dollars on Binance.
Rejected at this level, the BTC price is currently around 9860 dollars, up more than 6%.
A fomo wave as you would expect on the eve of the Bitcoin halving on May 12.
An event which is approaching and which therefore causes the Bitcoin price to rise on crypto exchanges which have to face an increased demand from many people who want to buy Bitcoin.
The BTC price has increased by 160% since March 2020!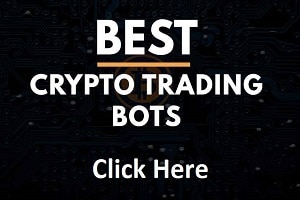 Altcoins show mixed increases compared to the significant rise in the Bitcoin price.
Ripple XRP at $0.21, up just 0.77%.
The Ethereum price at $210, up 2.7%.
The Litecoin price at $47, timid increase of 2.2%.
The NEO price goes up by more than 6% to $9.89.
Cardano ADA prices up 4% to $0.05.
The ZRX price surprises with an increase of more than 30% to $0.31!
The Monero XMR price up 10% to $65.
Visit our page with real-time cryptocurrency prices.
It remains to be seen how up the Bitcoin price will go by the date of this BTC halving, the next resistance being at 10,300 dollars.
The CEO of Binance has confirmed a "fomo mode" on Bitcoin.
Exchanges like Kraken and Binance who indicated that the number of registrations has increased exponentially in recent times, due in particular to the confinement of the population quarantined during this coronavirus/covid19 crisis.
Many individuals have started trading Bitcoin often with the help of Bitcoin bots and crypto trading bots.
We can certainly add to this, the whales which should certainly raise the BTC price and perhaps sell on the date of the halving.
Buy the rumor, sell the news as the expression says.
On many occasions, the price of Bitcoin or another cryptocurrency goes up before an important event and then falls after speculators have sold before or on the date of the event.
Uncertainty therefore on the evolution of the Bitcoin price after the date of this long-awaited halving and which takes place every 4 years.
A crypto market that has changed a lot in recent years with the arrival of Bitcoin futures and many individuals who have started to trade BTC.
Institutionals are also gradually returning and investing in Bitcoin.
So, we will know after May 12, 2020, when Bitcoin has dont its halving.
TO READ ALSO: