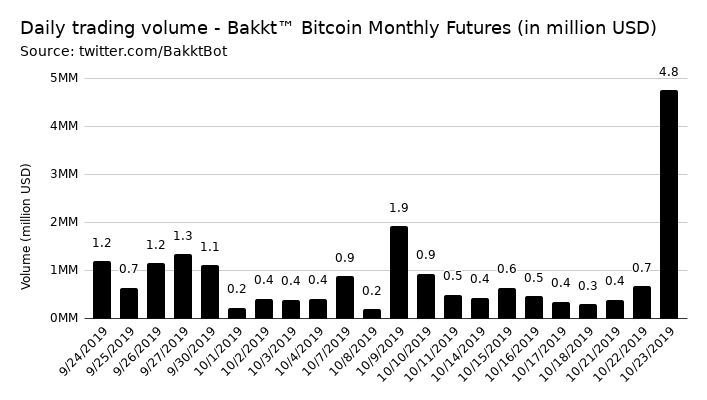 BTC Dump but BAKKT Pump!
While the BTC Bitcoin price fell to $7,300 yesterday, BAKKT Bitcoin Futures on the other hand experienced a peak of 640 BTC in Bitcoin Futures contracts traded on the platform.
BAKKT who was so eagerly awaited by the crypto community but whose startup volume had disappointed.
Many saw in BAKKT the event that would reverse the downward trend of this crypto market still in a bear market as a whole.
BAKKT who had even been accused by JP Morgan and Binance of being responsible for the fall of the Bitcoin price in early October 2019.
The Bitcoin dump yesterday contrasts with a volume pump from Bitcoin Futures on the BAKKT platform, which broke its trading records with 640 BTC in Bitcoin Futures contracts.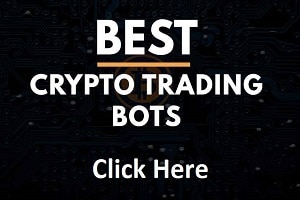 Daily summary of Wednesday's Bakkt Bitcoin Monthly Futures:

💸 Traded contracts: 640 (+653%) (New ATH 🚀)
📈 Day before: 85
🚀 All time high: 640

Follow @BakktBot for realtime updates. pic.twitter.com/c8LvcnVyoa

— Bakkt Volume Bot (@BakktBot) October 24, 2019
+ 653% as indicated by the statistics published on the Twitter account Bakkt Volume Bot.
BAKKT who may have switched on the turbo to reach soon its cruising speed which is far behind platforms like Bitmex.
The Bitcoin BTC price, which fell to stabilize at $7,400, read our article about the Bitcoin BTC price dump.
The altcoins which also dropped with the exception of the Basic Attention Token cryptocurrency and the BAT token price which surprised everybody.
We will see in the future whether the BAKKT Bitcoin Futures platform will confirm its volume increase.
BAKKT which should prove itself over time in order to gradually attract new institutional investors in the Bitcoin BTC trading.
TO READ ALSO: